A network administrator needs the type of centralization of network information that our NetFlow analyzer maps offer. These maps are a high level view of a network that keeps the admin informed of not only device locations and current statuses, but also provides quick access to traffic information. In addition, links on the maps change color based on definable thresholds and display the utilization. This is a valuable tool, especially for very large networks. In this blog I would like to share a trick I recently learned  about adding multiple links between two devices.
If you are still new to this and would like to learn more about visualizing your network traffic flow, my previous blog on network maps would be a good place to start.  I would also recommend reading one by Mike Patterson about improvements made to Scrutinizer's Google Maps feature.
First, an example Map: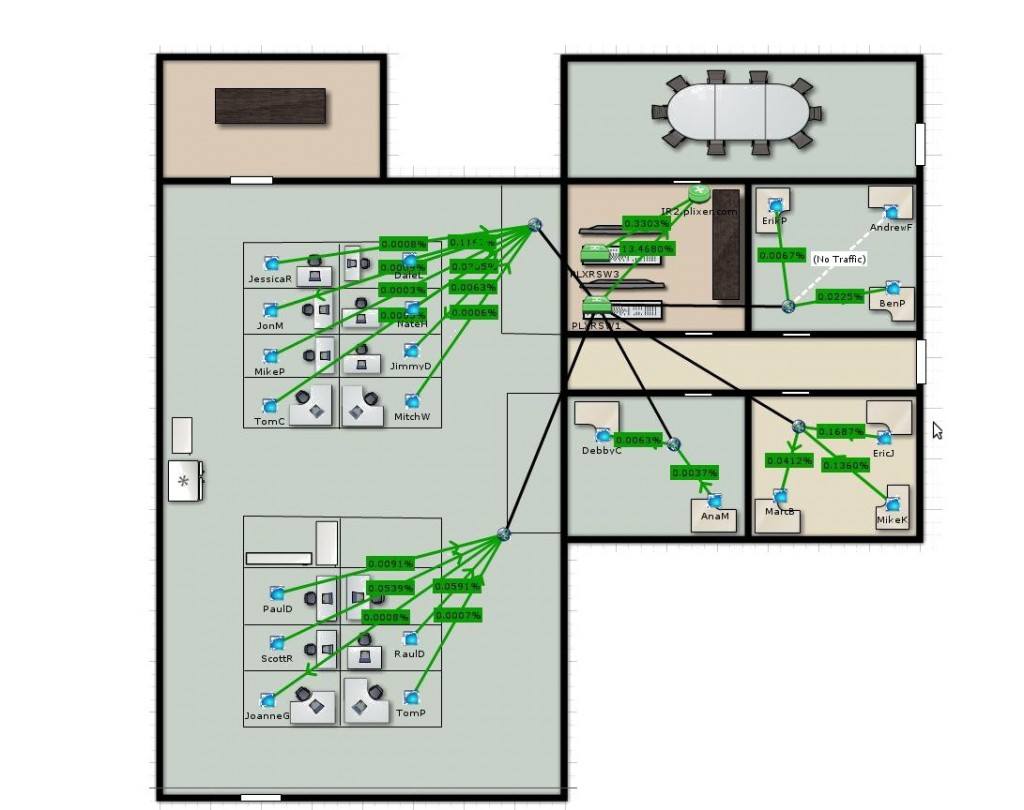 How to add multiple links between two routers/switches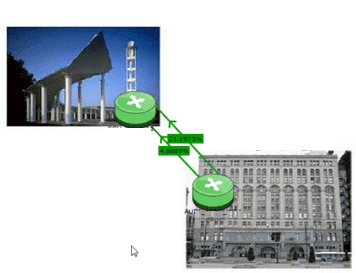 As shown in this image, sometimes there is a need to add more then one link between two devices. The trick is not to create a link between the two devices. Instead, link each device to some dummy image such as a blue dot. Then hide the dummy image under the device.
IMPORTANT!! The dummy object/images must be added to the map first in order for devices to appear on top.
That's all there is to it – a simple solution for giving the appearance of two links between the same two NetFlow sending devices.
Please let me know if you have any questions. Plixer support is always available to help with your Scrutinizer configuration.