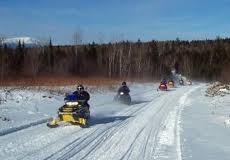 What do network performance analysis and snowmobiling have in common?
Nothing, unless you are attending FlowFest™ 2012.
You know about NetFlow. But do you need to know more? Do you need to get a NetFlow solution in place? Could you better serve your company with advanced knowledge of NetFlow from the industry leader in NetFlow collecting and reporting?
FlowFest™ 2012 – Advanced NetFlow Training™ course, is a 2-day conference to learn what is possible with the NetFlow technology.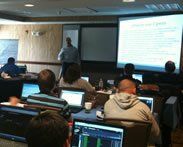 You will learn how to improve your network traffic management from some of the most knowledgeable NetFlow and IPFIX experts in the industry.
This course is loaded with practical training tips and numerous hands-on labs with hardware from numerous vendors. Perform live troubleshooting on voice, video, and data traffic.
Sessions and hands-on labs will cover topics such as:
Basic NetFlow Configurations
Advanced Flexible NetFlow (FnF) configurations
Packet Analysis Vs. NetFlow Analysis
Saving raw flows and aggregating data
Filtering: both include and excluding data
NetFlow from the Cisco ASA
NetFlow and IPFIX exports from (Adtran, Enterasys, nProbe, SonicWALL and several others)
Deduplication of data
NetFlow sampling
NetFlow Templates, what they are for and how to use them
Ingress Vs. Egress NetFlow and why use them
Application Analysis with NetFlow
Layer 2 Analysis including MAC addresses and VLANs
ToS (DSCP) reporting
NetFlow Latency reporting from several different vendors (e.g. RTT, Jitter, Latency, Packet loss and more)
NetFlow Forensics and Network Behavior Analysis with NetFlow and IPFIX
This class will take your NetFlow troubleshooting abilities to a whole new level.
Take advantage of this opportunity to receive training from some of the most knowledgeable NetFlow & IPFIX network professionals in the industry. This course is loaded with practical training tips and numerous hands on labs. To register today, call 207-324-8805 x4.
For additional NetFlow and IPFIX reporting information be sure to go online and visit our technical resource site, were you will find links to the latest how-to videos, as well as technical blogs and product forums.