You're in the market for a NetFlow Traffic Analyzer.  What are the key features that you're looking for?  What makes one NetFlow analyzer stand out from the rest?  Do you have a list of "must haves"?
Such as support for Flexible NetFlow, IPFIX reporting, portable network maps?  How about automated NetFlow configuration on your routers and switches?  Is customization of the web interface important to you?  Multiple language support critical?

All of that and more is available with our NetFlow Traffic Analyzer, but here's something else that's often overlooked.
Technical Support
Here at Plixer International, we pride ourselves on the high level of technical support provided to our customers before and after their purchase.
We have Presales support that will assist with any technical issues related to the installation and utilization of Scrutinizer NetFlow and sFlow Analyzer, including assisting with configuring NetFlow on your switches and routers.
And our Post sales technical support is second to none.
What value do we add?  First of all, we are accessible.  I don't know how many Technical Support numbers I call, for both business and personal issues, where I am kept on hold for 30 minutes and up.   Voicemails may be returned anywhere from 1 to 3 days.  Or submit a request online or via email with no response for several days.
Quick Response
At Plixer, we take great pride in knowing that most calls get answered immediately, with no wait.  And if we are all on calls and your call goes to voicemail, it is our first priority to return that call, usually within the hour and worst case, the same day.  Online requests are given the same high level of response time.
We really take our customers needs seriously.  We know that if we address their concerns at the onset, then the issues they are having are prevented from escalating to more serious issues.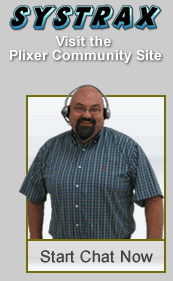 As I mentioned above, it's not often that Technical Support is immediately accessible.  Because of this, we often also have customers asking technical questions about third party applications that integrate with Scrutinizer.  Questions beyond the realm of integration with our product, because they know that they can get us on the phone, whereas reaching support for the developers of the application is not typically that easy.
And once on the phone (or LiveChat, or email), we strive to get to the root of the issue quickly and come to a resolution soon to minimize any downtime, or otherwise monopolize a busy Network Administrators time.
We have the answers
Some frequent questions are how to interpret the data they are seeing, or how to create meaningful reports.  We are more than happy to walk you through reading the data, or creating reports, and we also have many short (under 5 minute) Webcasts available online that may also provide that valuable information.
With your original purchase of Scrutinizer, you also receive one year of maintenance, which includes unlimited technical support.  Technical support is available via phone, online chat, email, and online support form.
What is it worth to you?
What is the value to you and your Network Management team to having another team to turn to for answers?  We know how busy you are.  We have the answers, and want to share them with you, saving you the time to address more critical network issues.  Such as who is watching YouTube and hogging bandwidth.  And if we don't have the answers, we'll find them.
Thanks!
Typical response from a customer, "Thanks for the quick reply!"  How often have you said that to your vendors technical support?