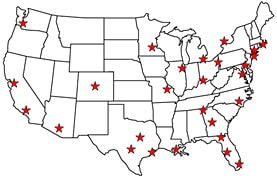 If you are a network administrator for a major retail business then you know the inherent challenge in network monitoring across many varied locations. When hundreds or even thousands of remote sites are involved, the troubleshooting process for determining outages, increased latency or various congestion issues becomes exacerbated. Adding to the complexity, sites down or on backup sometimes need to receive priority over others. That means certain outlets need to be addressed first. Typically a queue will be established based on revenue generation of each particular site. Either way, for network professionals using our NetFlow analysis solutions, critical issues become obvious when viewing the status of all sites.
Using the right flow monitoring tools can provide the insight necessary to determine what to work on first. NetFlow and IPFIX resources can compliment any other NMS systems to provide a holistic view. Metrics such as length of time down, response time, traffic volume and even sales volume all become factors when determining the overall health of a distant store. Each retail store becomes part of an overall health measurement, either regionally or company-wide.
For example, Plixer created a customized solution for one client with the purpose of monitoring systems availability. Below is a report that displays the length of any store outages.  If a store was not responding to a poll, it was considered completely down.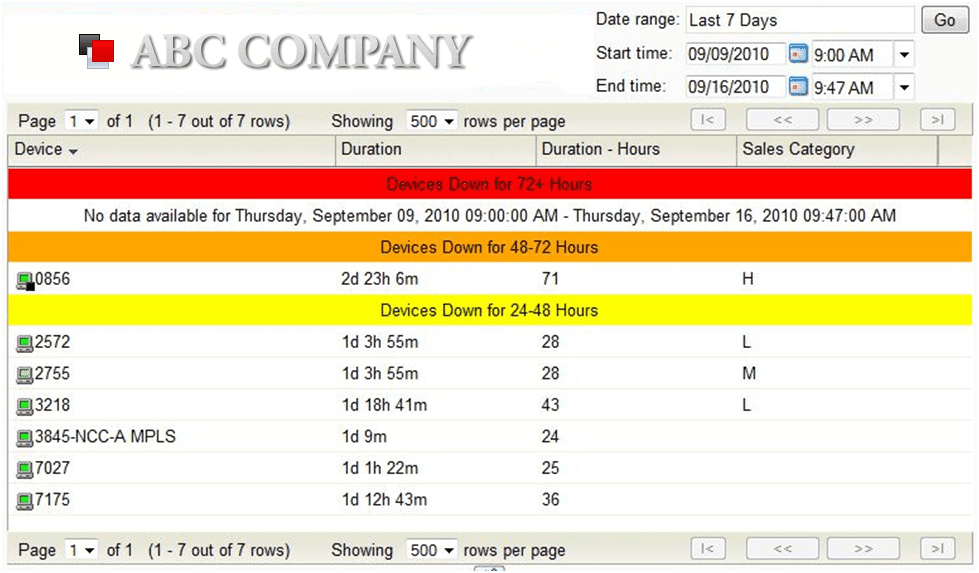 Our IPFIX and NetFlow analysis solution extends visibility into all hosts and applications communicating on the network. Details on individual hosts or entire subnets, the NetFlow collection engine provides up to 100 Terabytes of storage helping ensure PCI (Payment Card Industry) compliance.
Make sure that your NetFlow analyzer provides:
100% of all traffic details of every host on the network
Availability and response time reports of all necessary network hardware
Threat detection of suspicious traffic with details on all hosts involved
Ability to drill in fast on odd communication patterns that circumvent existing security
Ability to identify and stop worms, trojans and malware from spreading
Scalability to handle even the largest networks
Do you have specific needs for monitoring the connectivity to and from retail stores? If so, Plixer either has a solution out of the box that will increase your visibility exponentially or can design a solution specifically tailored to the needs of your business.