NetFlow impact on hardware performance carries a common misconception. Competitors of Cisco would like you to believe that enabling NetFlow will often bring the router or switch to its knees. The sFlow founders would also like you to believe this. Although we are sFlow supporters, I thought I would take an opportunity to set the record straight.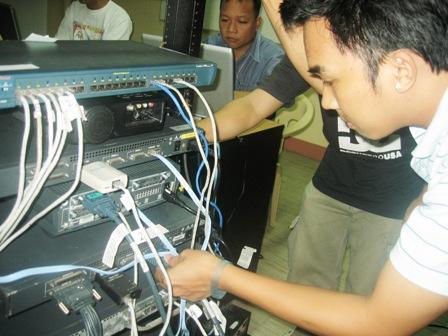 In general, most customers see only a very slight CPU increase (i.e. 2% – 3%) on routers when NetFlow is enabled. I decided to investigate this topic further. Here is what Cisco has to say about the impact NetFlow has on performance  (see slide 74 & 75).
Enabling NetFlow version 5 AND exporting increases the cpu utilization by around 15 % (with a max of 20 % depending on the platform)
Enabling Neflow version 8 increases the cpu utilization by 2 to 5%, depending on the number of aggregations enabled With a multiple of 6% for multiple aggregations
NetFlow is done in hardware on the cat6000 supervisor and the 12000 Engine 3 Line Cards
Like sFlow switches, Enterasys switches perform NetFlow exports using hardware with no impact to the CPU. Some vendors would like us to believe that NetFlow always impacts hardware performance. It simply isn't true.