Ever since Mitch Master Mitch has become a celebrity, he has been receiving more and more fan mail.  Most of it is electronic.  Unfortunately, this includes more potential viruses and social networking threats.  A few weeks ago he received this message from what he thought was Facebook.  The subject read "Join your friends on Facebook".
Mitch says to me, "Who is Paul Harris?  He sent me an invite in 2007, I wasn't even using Facebook back in 2007."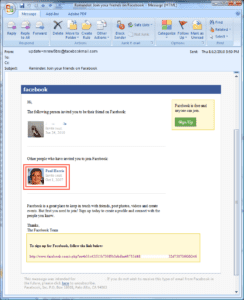 Luckily, the Mix Master is more than just a clever IT hip hop artist.  He wasn't easily fooled by a supposed innocent friend request and deleted the invite.  However, if he had opened it the results may have been disastrous.  What if it contained a virus and ended up forwarding itself to all of Mitch's fans via his Microsoft Outlook?  How would we know who the email went to?  Easy, we'd use Mailinizer  Mail Log Analyzer .
Below is just an example of the sort of filters you can run on the Microsoft Exchange Logs exported by Mailinizer using IPFIX data grams.  IPFIX is the proposed standard for NetFlow.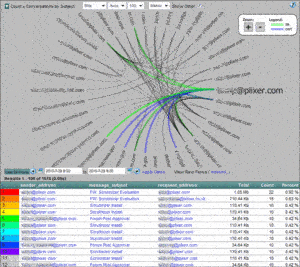 If necessary, I could have filtered on Mitch's email address and the subject "Join your friends on Facebook".  The report would have displayed everyone the email went to.  If in fact we had a problem, I 'd know where else to look.
Now that you know his email address, feel free to contact Mitch to evaluate Mailinizer.  Make sure you ask him to also show you how to use NetFlow reporting to investigate who is visiting facebook.com the most.
September 2013 Update on Monitoring Facebook Traffic: Cisco AVC is the best way today to monitor Facebook.com traffic.