Since Scrutinizer v7 and the data migration from v6 has been released, we have been just out straight with support, including sending upgrading instructions, assisting with upgrades, helping customers get acclimated to the totally new interface, and troubleshooting the inevitable issues that arise with a new release of code.
So it was with great relief and gratitude to Michael Patterson, President and CEO, and Marc Bilodeau, CIO, that we enjoyed our Christmas company celebration this past Saturday.

It began with each of us picked up at our doorstep by Portland Limousine, four couples per limo, complete with champagne. Travel time ranged from 1 – 2 hours, and gave us the opportunity for some socializing prior to arriving at our first destination.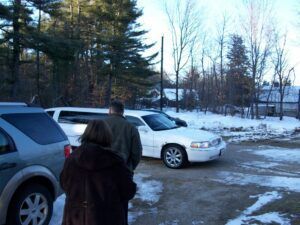 Which was dinner at the Ristorante Massimo in Portsmouth, NH. We had a nice, cozy private function room that easily led to further socializing and some great photo ops.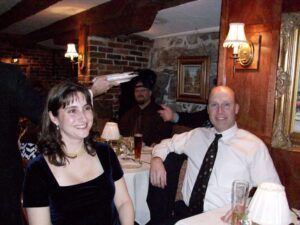 The food was amazing!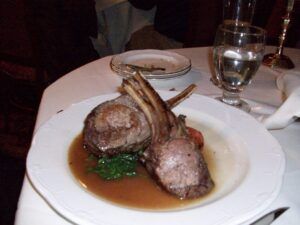 Then after enjoying the wonderful dinner, drinks, and good company of our co-workers and spouses, we exited the restaurant to limos waiting at the door (quite welcomed with 20 degree weather…) and off to the theater!
Dropped off at the door of the Seacoast Repertory Theatre to enjoy their rendition of "A Christmas Carol".
Then, so convenient to have the limos again waiting just outside the door of the theater to whisk us away back home. Sit back and relax and enjoy the ride.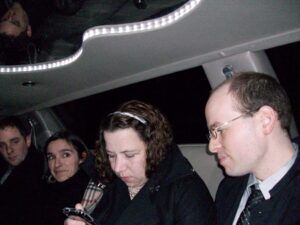 What a night. All thoughts of NetFlow, network management, software upgrades, and all other work-related issues gone for at least 8 hours…..
Happy Holidays everyone!