Recently Mark Leary, wrote a blog about the "Top Ten IOS Services You Should Be Using Now!" In the blog he talks about some of the key high-value IOS services that can go unnoticed and unused by network operators.
Plixer International can help you put a number of these services to work for you by providing the best network analysis and reporting tools available on the market today.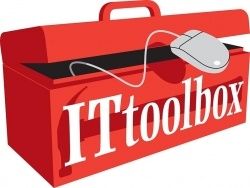 We have talked for a long time about the benefits of using Cisco IPSLA as a proactive method of reliably measuring network performance. Raul Duran wrote a series of blogs talking about the use of IPSLA operations, and believes that IPSLA should be a part of every Network Administrator's toolbox. Using our SNMP Performance and Trending tool, data can be retrieved and trended, enabling users to graph performance over time.
Our NetFlow and sFlow Analysis tool led the way in providing NBAR support in its network traffic analysis reporting. Mike Patterson recently talked about the benefits of NBAR reporting in his blog "How-to Configure Flexible NetFlow for NBAR exports".
And speaking of Flexible NetFlow, these days we hear and read about it everywhere. When it comes to network traffic analysis via NetFlow, Flexible NetFlow means that you must provide flexible reporting.
Scrutinizer does just that!
Whether it's processing NSEL from a Cisco ASA or NetFlow from a Cisco Nexus Series switch, Scrutinizer has been a leader in Flexible NetFlow reporting.
Flexible NetFlow allows you to create any type of flow record to meet your network analysis and reporting needs. And unlike traditional NetFlow, Flexible NetFlow allows you to send multiple templates from the same device. The templates can be created based on standard v5 or v9 formats using the Pre-Defined Flow records or you can set up your own User-defined FlowSet to do such things as getting Interface Names, MAC addresses and VLAN IDS, and much more. You even have the option to apply a custom name to each of these user-defined templates to make reporting that much easier.
Let us show you how you can use the Cisco IOS Services and our network analysis tools to better understand what is going on on your network.
Give us a call. (207) 324-8805