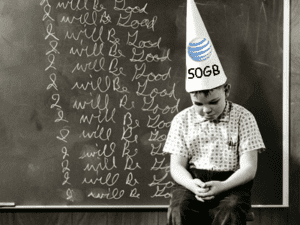 Limiting bandwidth is becoming a trendy thing to do. AT&T already started to limit their bandwidth for broadband and DSL customers earlier this month. AT&T is capping 150 GB to their DSL users and 250 for their U-Verse users with a 10$ fee per 50GB over that. As a service provider looking to move forward in this trend a NetFlow Billing Analyzer is a great way to monitor customer's bandwidth for billing purposes.
What Does Bandwidth Caps Mean for Everyone Else?
There is going to be a change in consumption behavior for customers using streaming services like Netflix or YouTube. Customers are going to think twice before spending an afternoon watching YouTube clips or ordering a movie. Bandwidth Consumption is explained more in Mike's blog.
Online video gaming is also going to see a change in consumption behavior as well. Gamers are going to reconsider their gaming habits when introduced to bandwidth capping.
Also, 25% of Netflix traffic or bandwidth usage comes from Xbox 360 consoles. Those 25% are streaming 80 GB of data per month via Netflix on average.
Consumer Cloud Computing is also going to take a major hit with bandwidth caps. People who are relying on using the cloud for storage backups, streaming, or other services are going to reconsider using them as often. Cloud service providers have a hard job following this trend of limiting bandwidth.
Solution
An Advanced Reporting Module (ARM) is a perfect tool within a NetFlow analyzer to aid an ISP with NetFlow Billing. Multi-Tenancy Modules (MTM) allows permissions to be configured per router/switch/interface, etc. per login account. It also provides a landing page for when customers login.
A NetFlow Traffic Analyzer can also help an Internet Service Provider by monitoring their customer bandwidth. With a NetFlow Billing tool you can set thresholds when a customer reaches 80%, 90% and 100% of their monthly usage and receive email notifications for those breaches.
With scheduled reports at the end of every month, an ISP can accurately measure data usage from their customers.