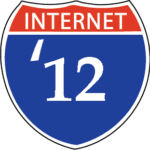 Monitoring internet capable devices are becoming more necessary. It seems like every device that is released to the market supports internet connectivity. I have seen a dramatic increase in the amount of internet devices that university campuses have to monitor over the last few years. With all of these devices sprouting up, NetFlow monitoring is becoming much more essential for these educational institutions.
About five years ago, campuses expected around one device per person. So for the sake of this blog, let's say that Example University (ExampleU) has 5000 students enrolled. Five years ago the network administrator would expect around 5,000 devices that would use internet connectivity. In recent years you can expect three to five devices per student that uses internet connectivity. These devices could include:
– Smart Phones (iPhone, Android, etc.)
– Game Systems (Xbox, PS3, Wii, etc.)
– Tablet PCs (iPads, Kindle Fire, Xoom, etc.)
– Blue Ray Players
– Internet TVs (Roku, Apple TV, Verizon Fios, etc.)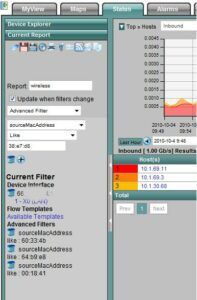 Each of these devices can support video and audio streaming like NetFlix or Youtube or realtime video game play as well as normal internet browsing. As a network administrator, using NetFlow or IPFIX to monitor internet capable devices is very necessary. The most prevalent internet hogs are the mobile smart phones and tablet devices users.
Everyone who has a smart phone wants to play games, browse the internet, and maybe update their firmware all on the network. In fact, our CEO Michael Patterson spoke to Rich Tehrani from TMCnet about the topic of mobile devices last week. To find these devices on your network, you would use technologies like IPFIX and Flexible NetFlow to give you MAC Address Information. When you are using your NetFlow and IPFIX analysis tool, you can filter for the first three octets of the MAC addresses for iPhone and Android devices.
With the proliferation of devices like smart phones and tablets using bandwidth it's no wonder why the Internet Service Providers have been capping the bandwidth lately. Thanks to NetFlow, Universities can more easily to monitor their internet traffic usage.