Now that we have upgraded our routers to support Cisco Medianet we have been able to troubleshoot VoIP connections with much greater insight. If you are not familiar with what a Cisco Medianet is, it's an intelligent network optimized for rich media. It is more than just a converged network because it is an architecture that is stream aware (i.e. flow) and not just packet aware.
What is exciting for us is that Medianet traffic monitoring with our NetFlow collector has never been so comprehensive as it is today for voice and video traffic. A flow through the network can now be verified end to end and hop by hop for quality of service. This includes checks for jitter, packet loss, round trip time and more.
It is important that your Medianet Network Performance Monitoring solution be able to provide this kind of insight. Take a look at this video of an actual Medianet troubleshoot to understand what I'm trying to explain.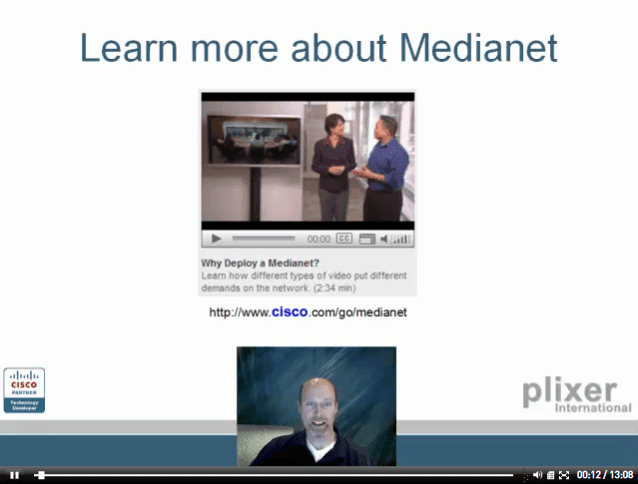 Cisco posted a great video on "Video Done Right" that demonstrates what choppy video looks like.
"If the video application is an interactive one like video conferencing, then delay and jitter do remain important. However, in other types of video applications (for example video surveillance), the amount of raw bandwidth to deliver high quality video can also be a limiting factor."
As you can see after watching the above video, troubleshooting a Cisco Medianet solution is now possible with Flexible NetFlow exports.  In some ways this is much better than IP SLA trends which are often based on synthetic transactions and not the actual connection the user experienced during the call.
What a great evolution in NetFlow and IPFIX technologies.  It is great to be a part of it.