In a recent blog post I talked about how our NetFlow and sFlow Analysis tool displays and stores flow data that has been exported from routers and switches. The amount of data that you are ultimately able to store is totally dependent on the amount of disk space available to the data directory MYSQL is configured to use.
How do we manage this disk space?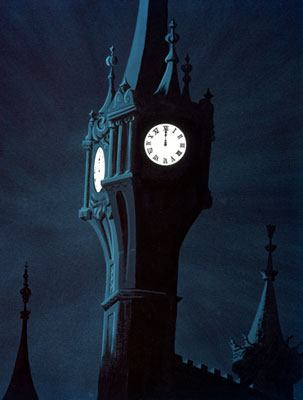 Just after midnight Scrutinizer automatically launches a number of service routines that perform specific maintenance functions. One of those functions is to expire and clear old history tables. Data history tables are expired based on configurable data history settings defined in the Scrutinizer application. If a data history table is older than the configured retention period for the table type, it is dropped or expired.
The application is designed to issue an alarm and an LED warning when the available disk space drops below 2GB. If unaddressed, the collector service will then shutdown when the available disk space falls below 500MB. This will turn the services LED red, signifying that a service has stopped.
 This issue occurs many times with new evaluation installations, where we don't yet know what the normal flow count is, and we have not reached any of the data history retention thresholds. I always recommend that we closely monitor the Vitals report during the first week of an installation. Vitals shows us what our current packet and flows per second counts are, as well as the number of exporters and active interfaces. It also has a series of graphs that show system resource and performance information. Each graph can be expanded to see a longer range trend.
Let's go to the Admin Tab, then reports/vitals and take a look: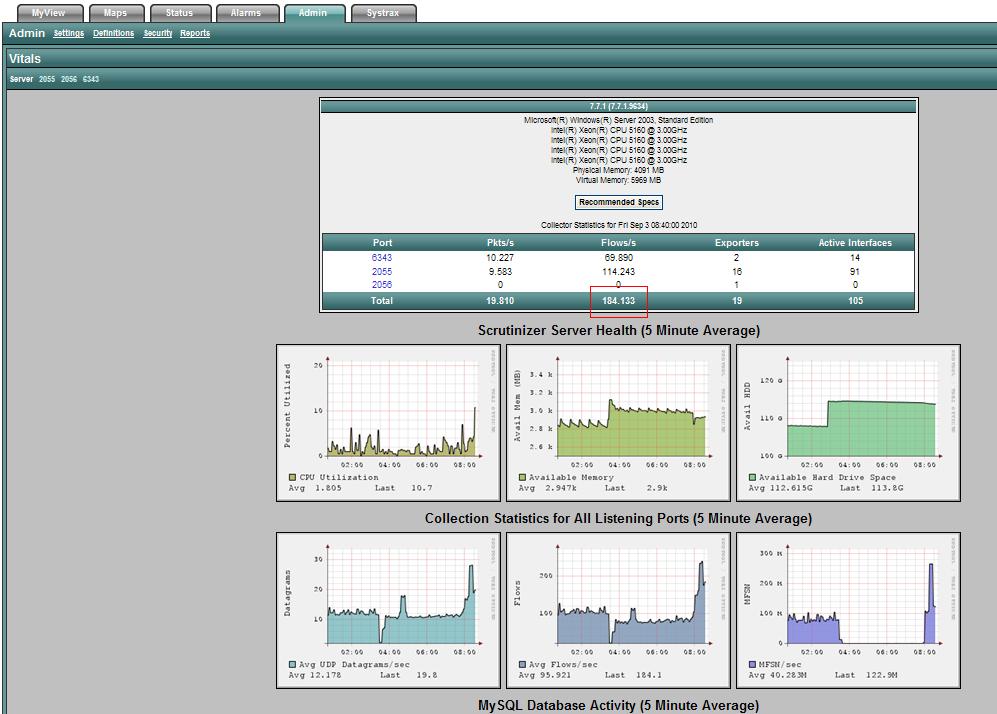 So how do we go about determining what our general disk usage is likely to be?
Answer: The NetFlow Calculator
The NetFlow Calculator allows you to plug in different data history retention values against your current or projected flow volume to get a general idea of what your disk usage will be.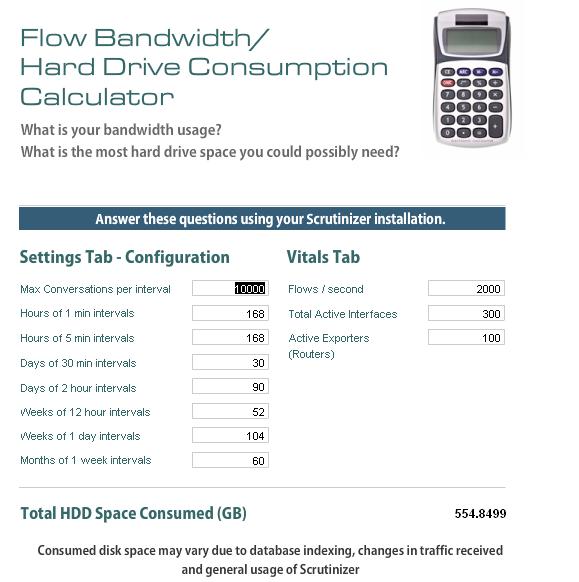 We use the Vitals report to gather the Flows per second count and the number of active exporters and interfaces. Then you can change the data retention numbers for each time interval to see what your general disk usage will be.
In the event that we do reach the point where we drop below the available disk space threshold or the collector has stopped because we are below 500MB free, all is not lost. We can manually run the maintenance utility that expires history to free up space to start the collector service again.
You will need to go to Admin Tab, then settings/data history, and adjust and save your current retention settings.
Then open a Command prompt in administrative mode, navigate to the scrutinizer/bin directory, and type in the following command:
scrut_util -expire_history
If the Collector service had stopped, go to the Windows Service manager and restart the Plixer_Flow_Collector service and you will begin receiving and processing flows again.
If you need any assistance setting up your installation of our Network Monitoring and Reporting appliance, or want to learn more about our network analysis tools, give me a call. (207)324-8805