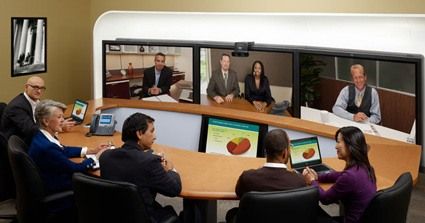 A NetFlow Collector allows you to monitor Cisco's Telepresence technology. This ability is very important considering remote employees are becoming more prevalent in today's modern IT world. The real question is: how do you monitor Cisco Telepresence traffic with NetFlow? First let's take a look at:  what is Cisco Telepresence?
Telepresence
The term was first coined by Marvin Minsky in 1980 in an article that discussed teleoperation (controlling robotics from a distance). Since 1980 the real Telepresence technology has evolved to the point of maximum efficiency. Employees can now participate in a meeting from around the globe while feeling like they are right in front of you. This is done by high definition video and high fidelity audio streaming in real time. Cisco uses C40, C60, and C90 codecs to deliver flexible HD video and superior audio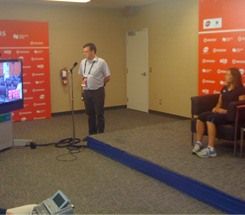 A fantastic example of Cisco Telepresence happened recently at the 2011 Rogers Cup in Toronto and Montreal, Canada. For the first time in history the men's and women's division of the tournament competed simultaneously in the two venues. Cisco installed four Telepresence stations in each venue to facilitate the needs of the fans, media and competitors. Reporters could have Question/Answer sessions with athletes from the other venue.
Monitoring Telepresence
Cisco Medianet is a great way to optimize this voice and video traffic. To report on this you will need a NetFlow or IPFIX analyzer. But what Cisco NetFlow collector should you choose? What list of features should you be looking for?
* display SSRC values
* report and trend packet loss over time
* include codec information
* voip jitter details
* caller duration
* caller id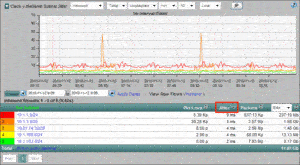 If you choose the right Medianet reporting tool for network traffic monitoring you can certainly have all of this information to troubleshoot any Cisco Telepresence connection. SonicWALL and nPorbe can also obtain Jitter and Latency information from your Voip calls, hosts, and subnets.
We would love to hear how you use NetFlow and IPFIX reporting to monitor your Cisco Telepresence sessions. If you have any more questions feel free to contact us.