Seems like everyone is getting snow but us! As some of you know, I'm a winter fan and I love snow.  I've only been on two snowmobile trips this year and right now is usually prime season.  Our current snow conditions are appalling.
My kids barely had enough snow for a snowman.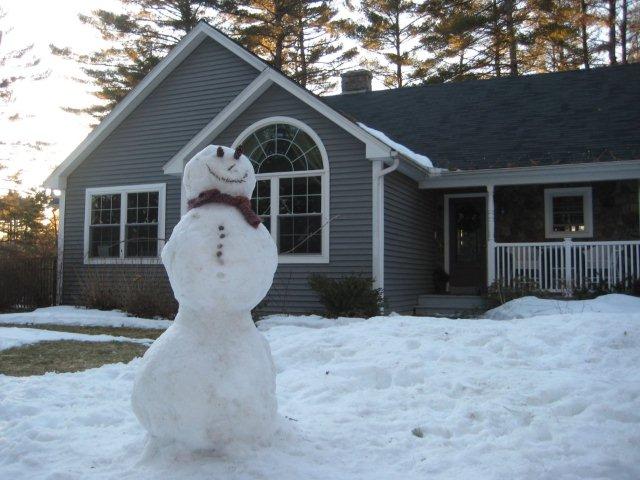 Oh well, I'll just head north for the white stuff.  You can see my first snowmobile trip was awesome.  I leave tomorrow for N. New Hampshire.  Lets hope they have some snow.