The world has become a pretty crazy place in the last few years.
I was reading this Networkworld.com article: "China denies cyberattacks on the U.S. power grid", and it reminded me of my childhood.
Remember when we were kids and we got caught doing something we weren't supposed to? My favorite rebuttal was "It wasn't me" and "Nope, I didn't do it".
I remember one time when me and my no-good friends decided to pull a prank on my neighbor. We thought they would appreciate 10 pizzas delivered to them COD. My buddy called and made the order and we sat back and laughed because we were just so smart. I don't know how they caught us but they did, and I got the blame because the call came from my house even though, "It wasn't me". I didn't end up paying for pizzas, but I did pay.
I thought to myself, "What if Chinese IP addresses are being used to conceal the true identity of the attacker?" Network World has another really interesting article explaining "10 ways the Chinese Internet is different from yours".
That sure is a lot of control over Internet traffic by the Chinese government to not know or be involved with, but it's possible that it doesn't know or isn't involved. On the flip side, I'm pretty sure that the U.S. government knows a lot more than it's saying.
Scrutinizer with Flow Analytics has several tools to show you exactly where attacks are coming from.
The Internet Threats algorithm analyzes your network traffic for communications with known threats on the Internet.  We also have other algorithms that will inform you of threats regardless of whether they are known or not.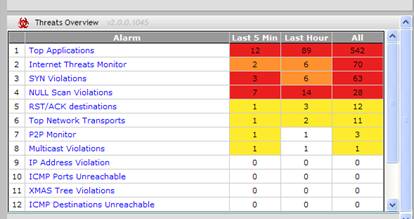 When Flow Analytics tells me I have a problem, I just click on the name of the algorithm to check out who's causing trouble.

Upon investigation, I see a cute little scan.
OK, now where are you from?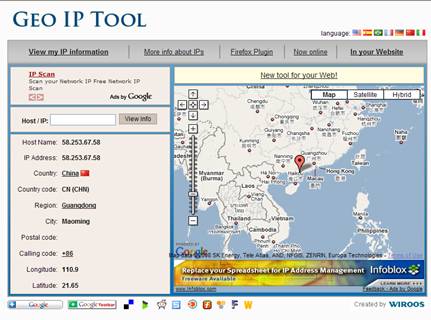 Ah…  China.  I love Cantonese Chinese food.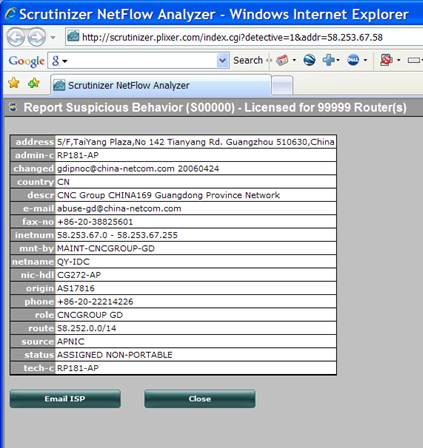 Regardless of whether it's the Chinese government, a script kiddie, or one of their friends making the call, it's coming from their house, and they're going to end up paying for the 10 pizzas.