Just about all NetFlow Analyzers get the interfaces names of the routers and switches using SNMP. Another reason why SNMP vs. NetFlow is really a no contest. Anyway, we can get the names of interfaces using NetFlow via something called NetFlow option templates.
It basically matches the ifIndex kicked out by NetFlow to the ifName OID. It was introduced in IOS 12.4(2)T or 12.4(4)T depending on what Cisco documentation you reference and is supported in NetFlow v9.
Router(config)# ip flow-export interface-names
Interface Names via NetFlow v9 look like this: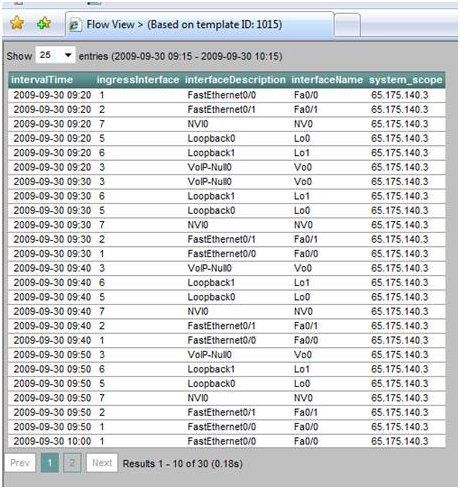 The above can also be used with NetFlow NBAR:
Router(config)# ip flow-export template options nbar
The ability to get the interface names via NetFlow is important.  Some vendors like Huawei export NetFlow or NetStream with different indexes than what is stated in SNMP. The above options template help us trouble shoot mixed up index problems as well as allow us to get descriptions when SNMP is not available.  BTW: we fixed the Huawei issue and have corrected the same issue for other vendors.
When we made the decision to make major changes to our NetFlow collector back in 2008. Support for Flexible NetFlow and option templates were some of our top priorites. MAC address, VLAN IDs, etc. are now all possible making network traffic analysis with NetFlow even easier.