Need a quick check of bandwidth utilization on a router interface? How about SNMP Traffic Grapher (STG)? It's available for free download.
With a simple configuration that takes mere seconds, you can have graphs like this: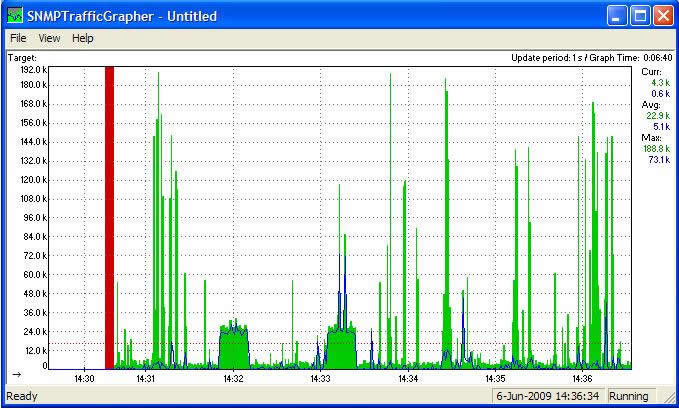 All you need for the configuration is the router's IP address, community string, and the OID (Object Identifier) of In Octets and Out Octets.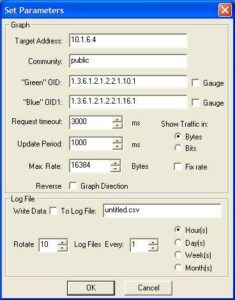 Which brings me to another really cool tool. GetIf. This is an easy-to-use MIB browser, which installs in just a few minutes and is very easy to navigate. GetIf is also available for free download on our support site.
Enter the IP Address and community string in the parameters view: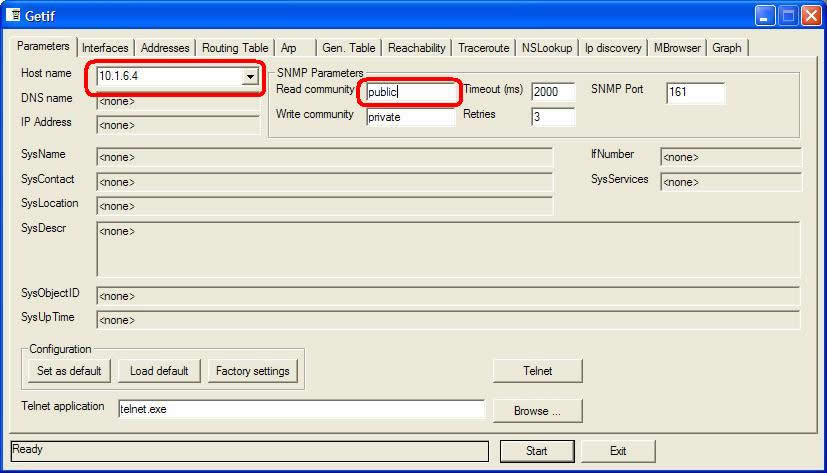 Click Start at the bottom. If the router responds to your snmpget, the System Information fields will populate (SysName, SysContact, etc.).
Select the MBrowser tab and walk through the MIBS until you find the Object you are looking for. In this case, it's MIB 2 Interface table In Octets.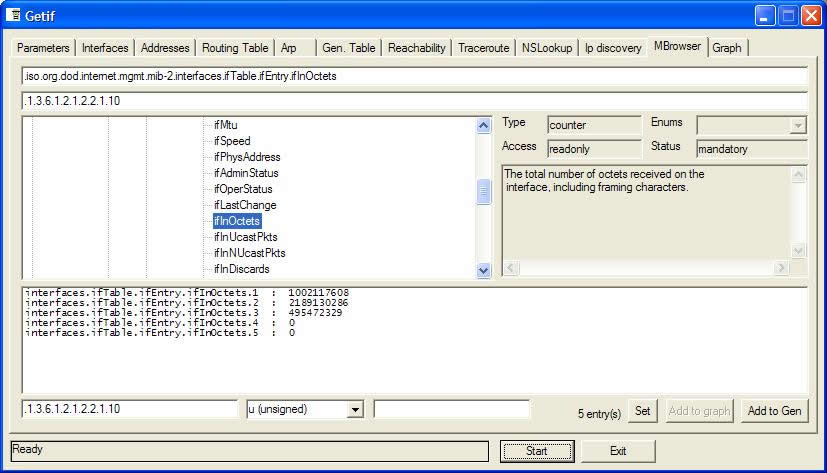 Take that OID (1.3.6.1.2.1.2.2.1.10) and copy it to the "Green" OID for In on the STG Settings page. Scroll down in GetIf to the ifOutOctets and copy that OID to the "Blue" OID; click OK to start graphing the utilization. (Or click View to see the Start, Stop, and Settings options.)
This gives you a real-time view of your routers bandwidth utilization.