UPDATE 9/5/18: If you are running Scrutinizer version 17.x or above, please refer to the updated blog on LDAP authentication.
In the past we've had a lot of customers who've asked for LDAP authentication for user accounts and it's now available with the release of Scrutinizer v7.6. To simplify the process we've created an LDAP wizard to help guide you through the setup.
LDAP Setup
Before you can configure LDAP with Scrutinizer you need to be using Microsoft Active Directory, know the name or IP of your LDAP server and have an account with the following properties on your LDAP server:
a) One of the following permissions:
– Account Operators
– Administrators
– Domain Admins
– Enterprise Admins
b) WMI Read access to \root\directory\LDAP\
– Account Operators also need to be a member of "Distributed COM users" for remote WMI access
LDAP Configuration
Once the binding account is setup it's time to run the LDAP configuration wizard. To do this, open up a command prompt on the Scrutinizer server and navigate to the [homedir]\Scrutinizer\bin\ directory and run "scrut_util -ldapwizard" and follow the on screen instructions.
Here is an example setup: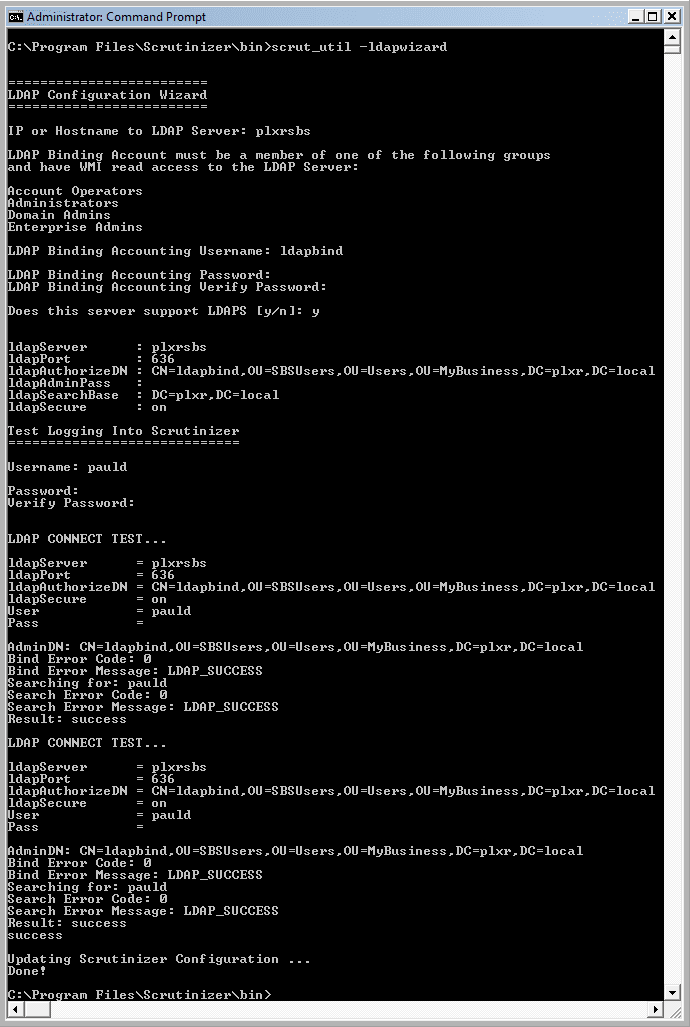 Now, all of your LDAP settings have been imported into Scrutinizer and you can celebrate by logging in with your LDAP account. If you have any questions about this process please contact our technical support.