Hello, Scrutinizer Guru here with a quick way to see if your server is performing correctly by using its rate of network connections. Open up Scrutinizer and click on your MyView tab, then look for the Search for Protocol /IP Address gadget.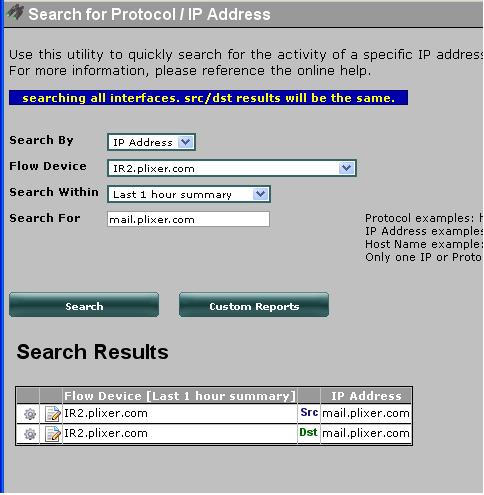 In your gadget, you want to make sure it is set like the picture to the right; the IP address, the Flow Device you are looking at, search within last 1 hour and what server you're looking for. I used Plixer's mail server. Once you click on Search you will see the results, as shown to the right. Click on the paper and pencil icon, which will bring up the Inbound traffic on the mail server (example below). On the Inbound traffic graph, click the green down arrow, then click on unique conversations.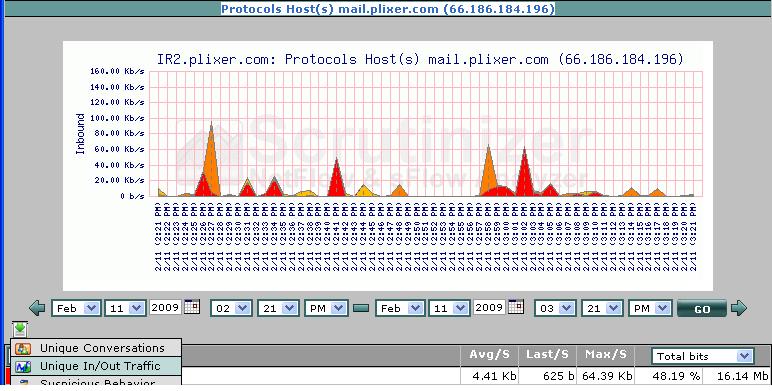 In the unique conversation you will see a graph with green and blue lines,  if your green and blue lines are not similar, then there is something wrong with your server.