Does your curiosity ever extend to how Plixer International began? When the company was formed, why it was named Plixer, where the idea of the company was born?
Well, if so, then read on……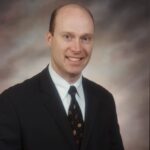 It started with one employee from Cabletron Systems of Rochester, NH, in 1999. Michael Patterson of Sanford, Maine founded IT Helpdesk Solutions, Inc., providing network support primarily to businesses country wide.  Within 6 months Marc Bilodeau joined the company.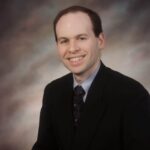 Eventually, the company came to be known as SOMIX Technologies, with several products available, including world class technical support and field engineers that would travel to a customer's site to provide software installation and follow-up maintenance. The products available at this time were Denika, Logalot, and also WebNM.

As their customer base grew, they added employees.  Many of them had met at Cabletron Systems.
An interesting sidenote about SOMIX is that, as did the founders of Cabletron Systems, Craig Benson and Robert Levine, SOMIX also spent a short stint working out of a garage. Cabletron Systems began in a garage, SOMIX had temporarily used space in a garage awaiting the move to our current office.

In 2005, as Michael and Marc were researching the evolving technology of Netflow, a new product came to life – Scrutinizer, developed under the company name of Plixer International. As Scrutinizer became more popular, and with a management reorganization, in 2006 SOMIX Technologies merged into Plixer International.

Where did the name Plixer come from? Well, I asked Michael Patterson about that, and he said, "Nowhere, we just liked the name." As, I suppose, is also how the name SOMIX was chosen.
For more information on Plixer International, visit the Plixer Company Overview page at www.plixer.com.