One of the challenges that we sometimes face when integrating 3rd party applications within our NetFlow analysis tool is that they work until the 3rd party vendor decides to change something…
With that in mind, I wanted to let our customer base know that as of a couple days ago, Google made some changes to the way that they handle API keys. More specifically, any geocoding requests that are made from 3rd party vendors are required to pass an API key.
What does that mean for us?
This new procedure change will affect you when you try to specify an address/location for your devices. For instance, if you were trying to add your new Cisco Nexus 7000 switch, as located in Miami, Florida, when trying to save the location you would be given the following error: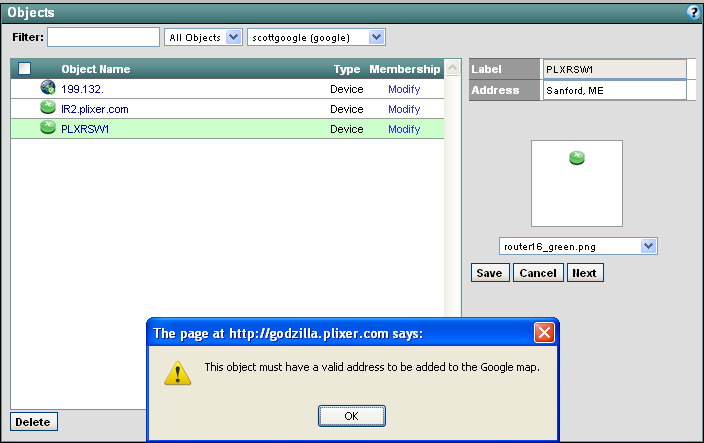 This problem will only affect newly added devices to your Google Maps, so you will still have access to your existing network maps.
On a good note though, it was a very easy fix and you get it right here.
Google Map Patch