Hi there everyone! I hope you've had productive week and I wish you all a fantastic weekend.
This week, we've had two successful webinars that highlighted some of the fun new features for Scrutinizer v7.5 and I'd like to make the replay available to everyone who wasn't able to be in attendance.
So if you'd like to get the inside scoop on some of the new goodies like NBAR reporting, the new Matrix connections report and the Flow Expert toolset ; take a seat, grab some popcorn and enjoy the movie.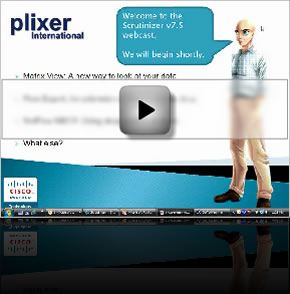 Oh, to take advantage of these new features, be sure to upgrade your copy of Scrutinizer to v7.5.
Here's the link to the latest download: Scrutinizer v7.5 update
If there are any questions that come up during the webinar, please feel free to contact us and we'll be happy to help.