DoS, DDoS, same thing right?
Do you ever find yourself explaining to peers or management the differences between various potential network attacks?  Or maybe you are the one asking?  Well, don't feel bad because pretty much everyone starts out by asking something like "is a DoS the same as a DDos?".
Maybe you actually googled up the differences but, many of us (i.e. me included) start by asking a peer a question like "can you tell me what a SYN flood is?".  Well, one of my peers shared a link with me that explains several of these attacks and now I'll share this DDoS attacks for Dummies link with you.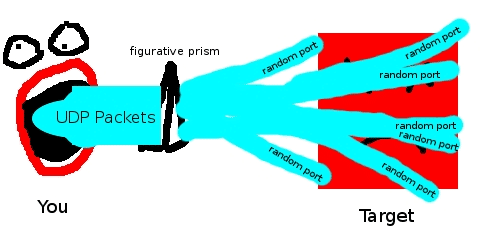 It is Important to Understand
It is important that we as managers understand these attacks.  Once we comprehend the potential issue, it  helps us appreciate capital requests  submitted for hardware and software that combats these real threats to our business.
You can Guard Against threats with NetFlow
Scrutinizer with Flow Analytics constantly watches for various types of attacks against the servers on the network.  It does this by watching the flows from all the routers (i.e. hundreds), not just one or two.  It provides advanced details like the country the attack came from, the service provider responsible for the source IP (if legitimate), google map location and much more.  Call us if you haven't had it setup for your company yet.