Education IT departments are finding that they need to help enforce email policies that pertain to cyberbullying.  With the mail servers in most education IT departments dealing with thousands of emails per day, trying to monitor negative peer pressure email threats can be a daunting task.
Reporting on email communication involves nearly all of academia and includes messages from both staff and students. Content includes not only what is being taught, but also contains casual insignificant gossip mixed in with inappropriate or offensive / illegal behavior.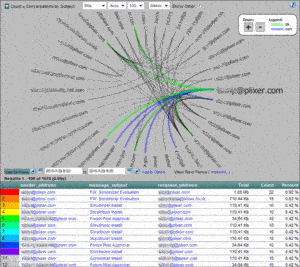 Sometimes adults need to rely on student complaints before investigations can commence. Email monitoring with Mailinizer Mail log analyzer allows school IT admins to do a "key word" search.  Investigations performed with Mailinizer that turn up positive include details on source and destination email address, subject, size (MB) number of messages and many other options. Contact sales to start your evaluation of our exchange log and email reporting solution.