Our Product Manager, Michael Patterson, has recorded another great video about configuring NetFlow exports on the Cisco ASA Firewall using ASDM.
This video gives you step-by-step instructions on how to use the Cisco ASA's graphical user interface (ASDM v6.2) to configure Network Security Event Logging (NSEL).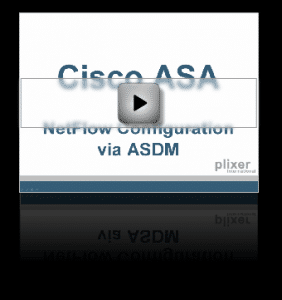 Once you've configured the Cisco ASA for NetFlow exports I would recommend watching Mike's video on NetFlow From the ASA which goes over how NetFlow from the ASA is different than traditional NetFlow.  Also, make sure you're running the Cisco ASA's software version 8.2(2) or later as an interface bug was found in prior releases.