More and more vendors are jumping on the IPFIX support bandwagon. The improvements to the exports that products such as the SonicWALL and nBox are bringing to the table are truly innovative.  We are now releasing reports on VoIP Jitter and Packet loss as well as application latency.  Imagine being able to run NetFlow reports on cloud services such as connection performance by individual or subnet to salesforce.com!  Well, it's all being done with our IPFIX collector.  As I said before, even Cisco may eventually move from NetFlow exports to IPFIX exports.
Recently I read this Citrix NetFlow post and in it I read:
"What application URLs or resources are being hit the most?"

"What are the response times for each URL?"

"Which application users are creating havoc on my infrastructure?"

"Which are my best performing servers?"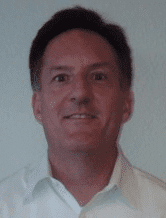 Greg Smith
Sr Dir, Marketing at Citrix Systems
Greg went on to say "Get ready for ADC-centric application visibility tools to complement today's NetFlow solutions." Hmmm, I wonder what he is talking about? 🙂
It is great to be a part of this exciting technology that is still emerging. Contact me if your company needs any IPFIX consulting.