Most of my blogs are related to NetFlow or sFlow.  This weekend I'm taking a break from network traffic monitoring.  My father in law, some friends and I took off snowmobiling up in Sherman, Maine.
I have so many trade show shirts that I end up wearing them on events like this from time to time. I couldn't resist this picture below.  Funny thing is, I've had people approach me in restaurants when they see my t-shirts for Cisco, Nortel, etc.
Here I am: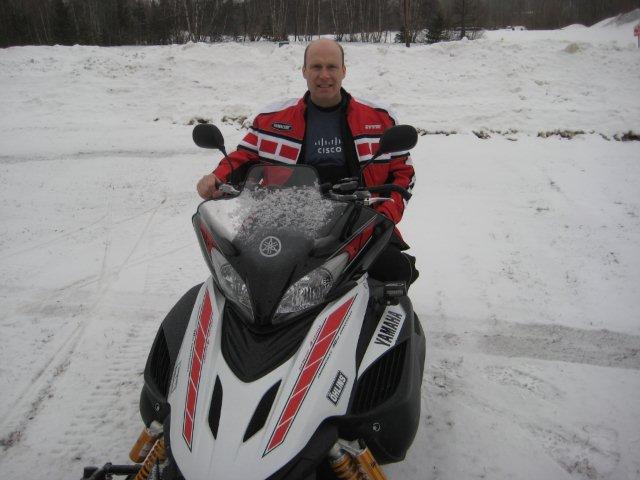 Here we are thinking we might be lost.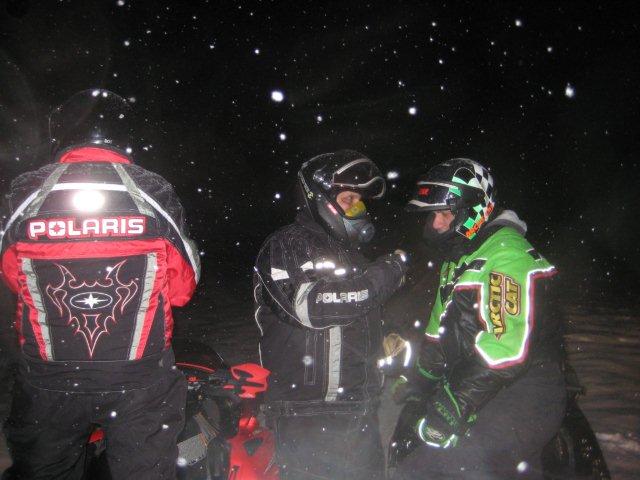 Here's a short night riding video on youtube. I posted another one at the bottom of this blog on getting specific data from NetFlow and sFlow.
Pray for more snow!