Cisco Nexus 7000 NetFlow Support
At the last Cisco Networkers 'CiscoLive' show I had a chance to speak with Yuan-Chi (Marty) the NetFlow product manager for the Nexus 7000. I like having my picture taken with these guys. heh heh: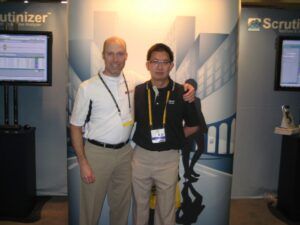 As part of our Cisco Technology Partner status, we get to work with key NetFlow players at Cisco to make sure we support cutting edge technologies such as Flexible NetFlow on the latest Cisco hardware.  Check out the Nexus 7000. Cisco has a nice online video about this monster.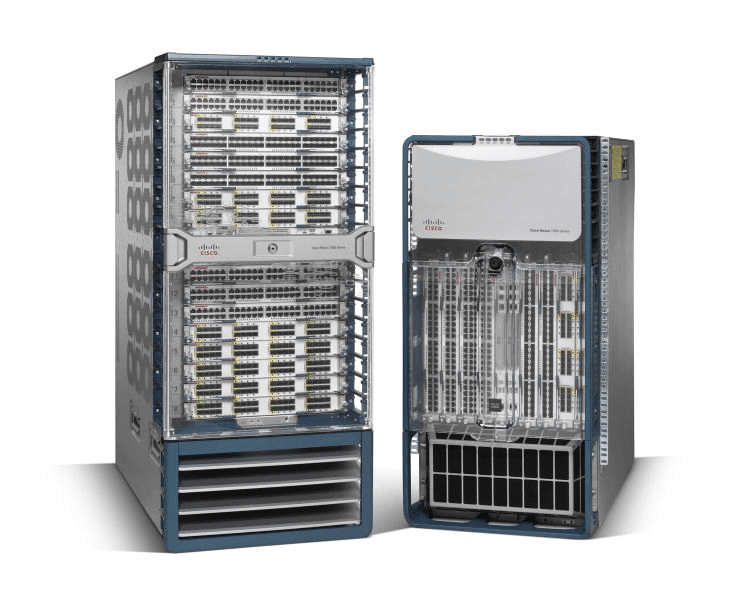 Basically, if this hardware kicks out Flexible NetFlow, Scrutinizer should be able to deliver juicy details such as NBAR, VLAN IDs, MAC addresses, etc.
I can't wait.