Here I am working late to follow up on a few emails I missed out on because I had to cut out early on Friday. I found myself updating Facebook with a few photos and I came across this one: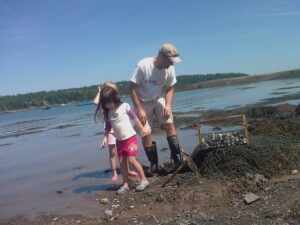 I was up in Pembroke, Maine visiting a friend at the end of summer and as you can see, I'm sporting my Cisco Networkers 2008 t-shirt.   If you haven't been to a Cisco Networks show, you really should consider trying to convince the boss that it might be worth while for you to learn about what is coming from Cisco.  Several of us were showing off our NetFlow Analysis abilities.
If you've never been clam digging, you should try that as well!