This is article 3 of a 3-part series on the differences between Cisco NetFlow version 5 and v9.  Click here for the first and second articles.
Cisco enhances NetFlow v9 with Flexible NetFlow
As outlined in the prior blog post, one of the downfalls of Cisco NetFlow v9 is that very few collectors can report on all the new fields. With so few companies able to take advantage of the latest version, what does Cisco do? It comes out with Flexible NetFlow, but is it the McMonster?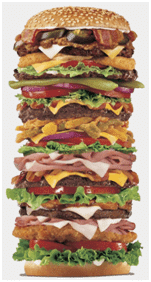 Flexible NetFlow is NetFlow v9
Flexible NetFlow is an extension of version 9. It gives us more capabilities without coming out with a new version. It provides additional functionality that allows administrators to export even more information using the same NetFlow v9 datagram. Things like CPU utilization, packet captures, etc. It's really nifty stuff without all of the information in NetFlow v5. You can read about Flexible NetFlow here.
Here's what I think
After attending the Advanced NetFlow class at Cisco Networkers last year and meeting with Benoit Clais, a Cisco distinguished engineer and NetFlow visionary, I think Cisco's attitude is that NetFlow is absolutely a much better way to export router information than any other known technology. I think Cisco is passionate with its vision and investments in NetFlow.
It's McALaCart
It isn't a McMonster It's McALaCart. Flexible NetFlow isn't about exporting tons more information, it's about exporting exactly what you want without depending on legacy technologies such as SNMP that can cause tons of monitoring traffic. Why even collect NetFlow v5 when all you want is some basic table information? Sometimes all I want is a veggie wrap when I walk into McDonalds.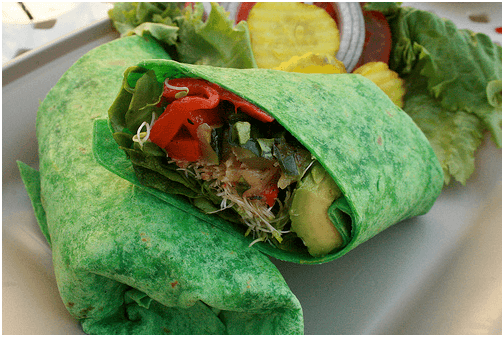 This is why I like drawing comparisons between NetFlow and hamburgers. BTW: Have you seen all the sandwiches McDonalds kicks out worldwide? It should have been the one that coined the phrase "Have it your way" ® and I think we are seeing the same mantra with Cisco Flexible NetFlow.
I'll end with this
NetFlow v9 is where it's at and Scrutinizer for NetFlow and sFlow Analsis is all over it.
Update: All the parts to this series have been published. See Part 1 here, Part 2 here, and Part 3 here.
BigMac® is a registered trade mark of McDonald's Corporation.
"Have it your way" ® is a registered trade mark of Burger King Brands, Inc.