Last week we released a new version of our NetFlow and sFlow Analysis tool. Included in the reporting engine in Scrutinizer v8 is an advanced filter that lets you filter any report for any field found in the NetFlow template. Scrutinizer is currently the only product on the market that lets you do this.
With Flexible NetFlow (FnF) and user defined templates, you have the ability to export layer 2 information such as MAC address, fragment identification and VLAN ID's.
Using the Advanced Filter function in Scrutinizer v8, we can filter on those layer 2 user defined fields.
Lets see how we can filter a conversation report on a MAC address and then exclude an interface from the report.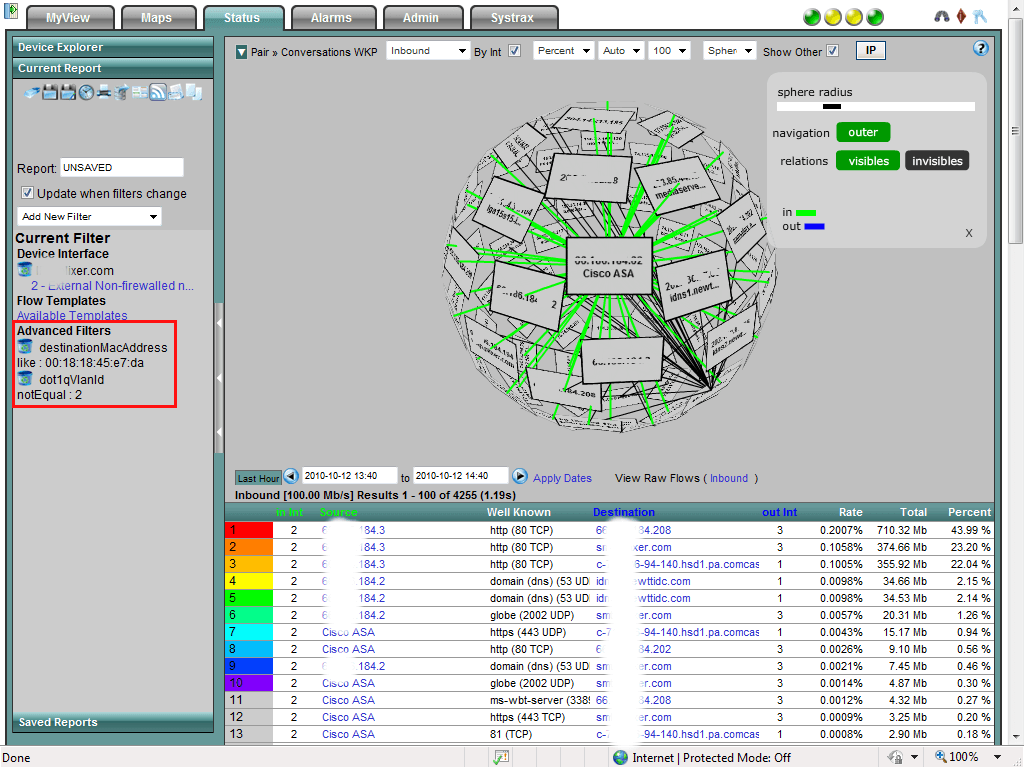 Here is a link to the blog: "How to Configure Flexible NetFlow". You will find it very helpful if you have called us looking for help in enabling Flexible NetFlow.
Did you notice the sphere in our conversation report?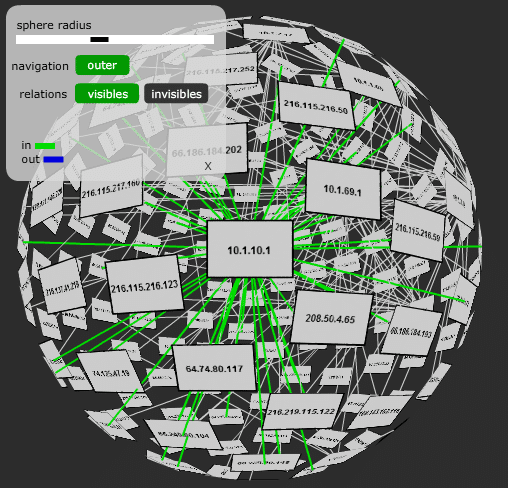 Pretty cool! Check out the sphere on our innovations page.
But the fun doesn't stop there!
Look how using IPFIX exported from nProbe, in combination with the new advanced reporting filter options in Scrutinizer, we can now catch network traffic destined for hand held devices.
There are a number of new report filters available in Scrutinizer v8. If you would like me to show you how to use them to assist with your network analysis needs, give me a call – (207)324-8805