The first day of Cisco Live Europe 2011 is going well. If you want to check out the new features in our Flexible NetFlow reporting tool, you'll find us in booth E9, right next to the Cisco store.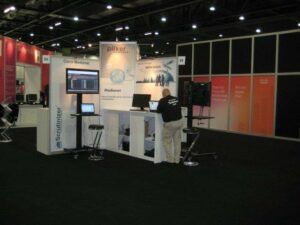 New features in Scrutinizer version 8.5 include:
Network Performance Monitoring (e.g. Jitter, Packet loss and round trip time) all with NetFlow!!!
MAC Address and VLAN Reports
SonicWALL NetFlow and IPFIX support (see videos)
Juniper IPFIX Support
Enterasys NetFlow Support for MAC addresses and VLANs
nProbe IPFIX support: NetFlow probe and nBox
Intelligent Template Recognition(TM) to display reports based on data available in the NetFlow Templates
NetFlow Lite (NFlite) support
PDF Reporting
NetFlow billing module
At one point, Cisco was demonstrating Scrutinizer's support for the new NetFlow Lite (NFlite) technology. Can you imagine how excited we are to have Cisco demonstrating our software in their booth!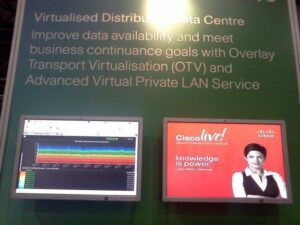 Below is a picture of Seth Cornwall (left) of Teneo with JimmyD (right). Teneo is the European distributor for plixer.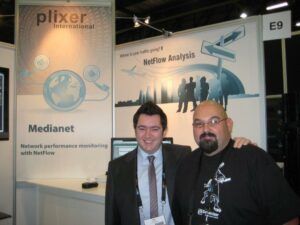 Several customers have already stopped by.  Please come by and tell us
what you are looking for in a NetFlow Analyzer.