We are still recovering from CiscoLIVE 2010.  We have lots of leads to pour through as well as a few new potential business partners to work with. One of our long distance partners dropped by our booth to say 'hello' and discuss Scrutinizer v8.
We work with the Cisco Japan team from time to time regarding NBAR and Flexible NetFlow .  Here I am standing with the Manager of Solutions Systems Engineering and a Senior Systems Engineer.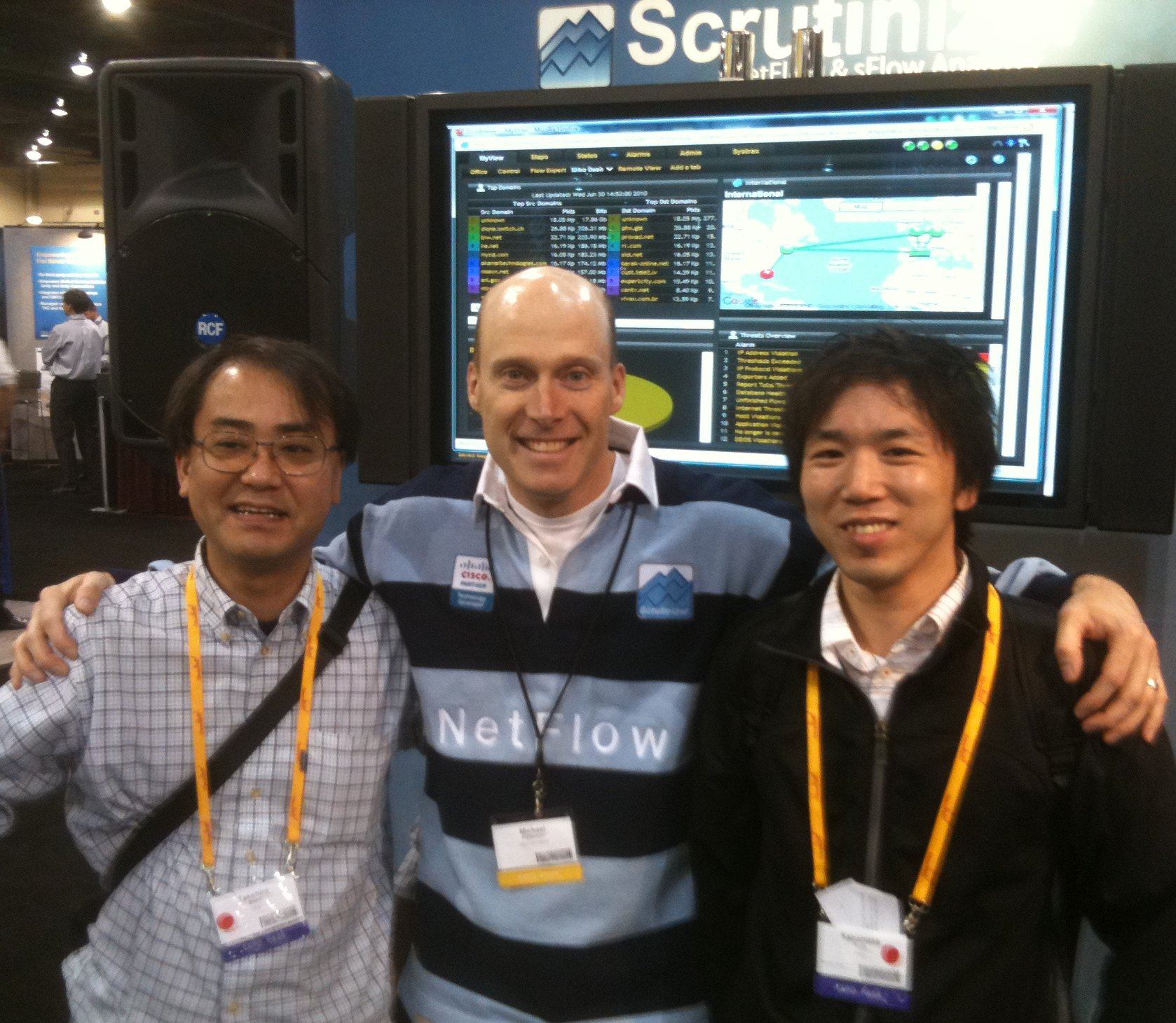 Also, we will be posting soon about our "Cisco NetFlow – Webcast"  which will cover:
• NetFlow NBAR – How to identify applications such as Skype, Facebook, Webex, etc.
• How to configure Flexible NetFlow and the advantages
• Using NetFlow filters to narrow in fields like ToS, IP and MAC addresses
• Cisco ASA NetFlow exports
Check our blog later this week for details.  We might even give a sneak peak of Scrutinizer v8!