Optimization of the network often starts with removing traffic that doesn't need to be there. This topic has been a growing concern for several years.  Just ask google.com:

Go to: Google on Network Visability
Gaining network visibility into the infrastructure does not have to be difficult or expensive. Often times the existing switches and routers in the infrastructure support either NetFlow or sFlow exports.  Free NetFlow Reporting tools such as Scrutinizer deliver network traffic analysis details on all major network connections.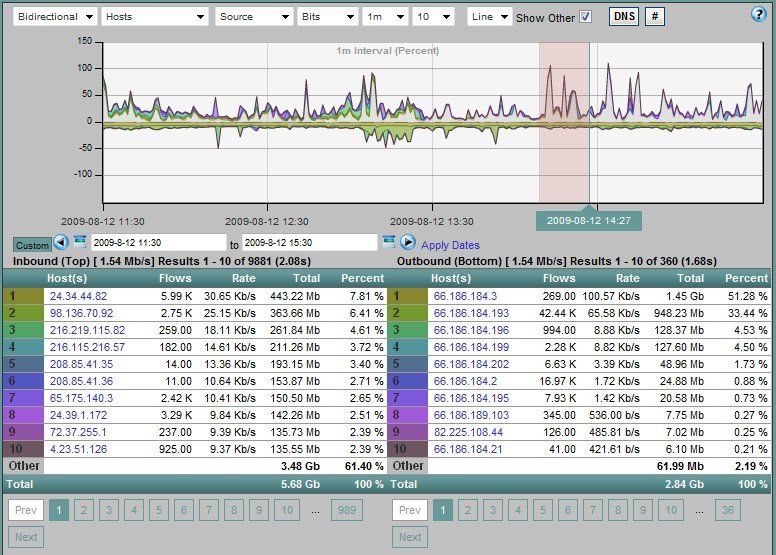 Check out the vendors that support NetFlow or sFlow.  Why are so many vendors jumping on board? Because visibility into network traffic allows administrators to keep the pipes running cleaner with fewer build ups.
Best Practices in Network Visibility Include
NetFlow or sFlow collection, reporting and archiving.  SNMP is better than nothing for traffic analysis and is still necessary for some metrics.
Baselining the network to determine traffic patterns over time.  This must be done per application and be available per host, DSCP (DiffServ) or a combination of parameters including subnets.
Routine automated checks for abnormal network traffic patterns such as network scans, DDoS attacks, ICMP issues, unwanted traffic (e.g. facebook, youtube, transport layer protocols such as IGMP, etc.). This falls in line with Network Behavior Analysis and Detection – NBAD.
Customizable executive dashboards that allow you to bring in tailored reports specific to the business.  This could include 3rd party applications.
HP buys 3com
Now that HP has purchased 3com and Since HP supports sFlow on the procurve and 3com supports NetStream (NetStream = NetFlow), this makes them a bit like Enterasys. Why? Because, they now have gear that supports both flow technologies. However, Enterasys like Cisco has put NetFlow in hardware on a switch and neither HP or 3com have done this yet. Enterasys put sFlow support on their less expensive switches. NetFlow remains a more expensive technology.  Whatever the gear supports, companies should be collecting it.