Scrutinizer v7.6 has been released.  One of my favorite features is the ability to rename NetFlow v9 templates, IPFIX templates and Flexible NetFlow Templates. We had to provide this feature since Cisco NetFlow does not export the template name.  Do you know why this is such a cool feature?
It's a big deal because NetFlow can be used to export more than just traditional 'flow' information.  It can also kick out interface names as well as NetFlow counters, MAC Addresses, VLAN IDs and much more.  Often times this means multiple templates are kicked out by the same router or switch.   It is also important for the NetFlow Reporting tool to list the templates because templates can often contain the same data and cause over stated utilization in the reports.  In Scrutinizer v7.5 you could list the templates but, other than the ID, it was a guess to remember which template contained the data you needed to look at.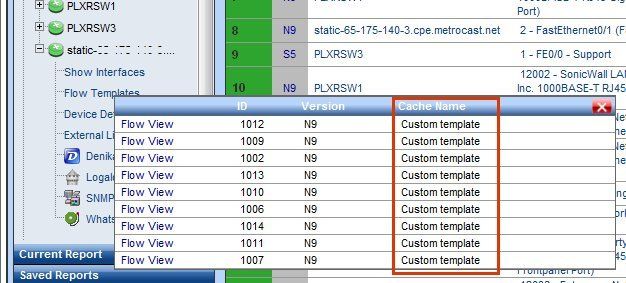 In Scrutinizer v7.6, we introduced the ability to rename the NetFlow templates so that they are easier to reference in future reports.  This is just one more reason why we are the leader in NetFlow Analysis.

NOTE:  The colors above are caused by the change the skin feature.
Thankfully the NetFlow reporting interface allows the user to choose which templates are being used to generate the data necessary for the report.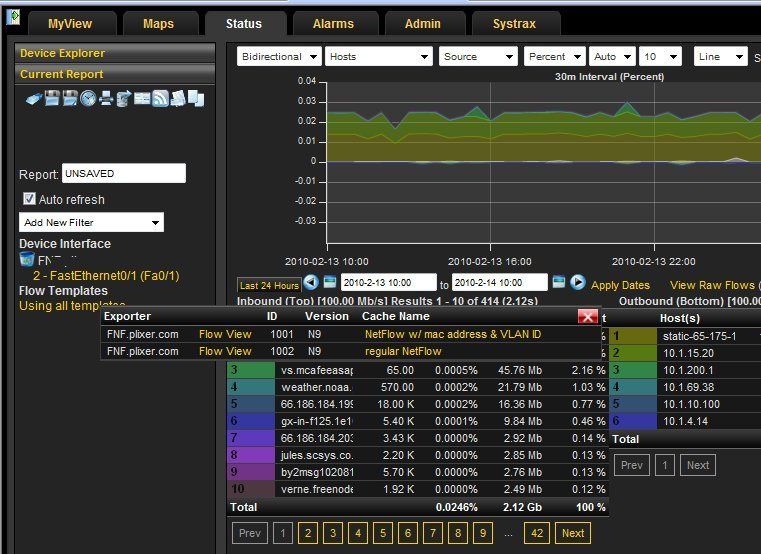 What's more:   You can run the above reports based on a selected template.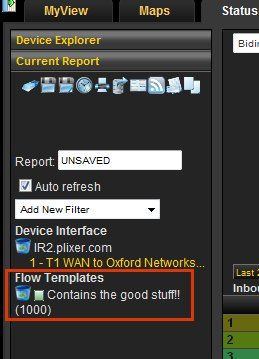 Isn't that sweet…..
Anyway, this is a great new feature in Scrutinizer v7.6 and is another demonstration of plixer's commitment to best at NetFlow utilities and Flexible NetFlow aka FnF .