Anomaly detection across multiple Cisco NetFlow- and sFlow-exporting devices is a topic I believe we engineered well. It is also an important subject because performing Network Behavior Analysis across dozens of flow-sending devices is critical to avoid excessive notifications and to gain:
* A global view of the problem.
* Alarm capture at the ingress interface or edge of the network.
* Ease of configuration enterprise wide.
The Flow Analytics Overview shown below outlines each algorithm as well as the corresponding Time it takes to run and the Count of violations in the last 5 minutes. Click on each value to display a trend.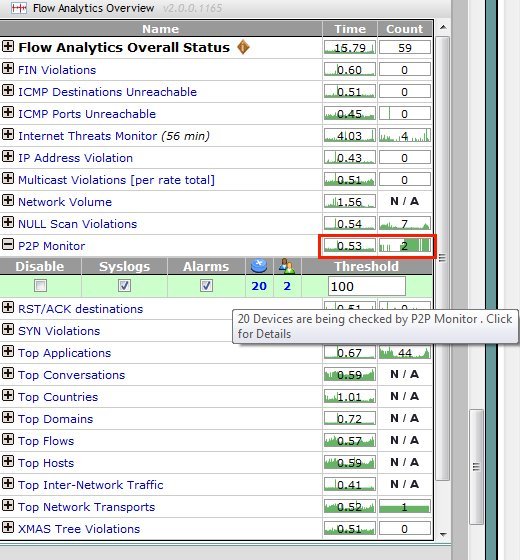 To add or remove routers from an algorithm, simply click on the router icon shown above. The window below will appear: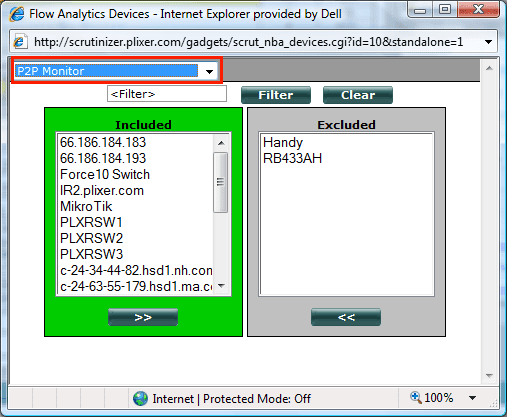 Adding and removing routers and switches from each algorithm is simple. Select the drop-down box to jump to another algorithm. Other Flow Analytics blogs can be found here.