What's your favorite color? Chances are that your favorite color is not the same as mine. When you use Windows, are you a fan of the old classic view, or do you go for the new Windows look?
We have all been talking about Plixer's NetFlow analyzer, and how it provides the best in traffic analysis, with its ability to support Flexible NetFlow, NBAR, and Cisco ASA NSEL. But did you know that as a Scrutinizer user, you have different options when it comes to how you want our NetFlow and sFlow Traffic Analysis Tool to look?
Currently there are 5 different skin types available to select from. They are configurable on a per user basis. So if you are in a dark kind of mood, you can change to a dark skin with either green or yellow text.
Go to the Admin Tab, select the user you want, and change the Interface Skin to the skin that you want (remember to Save). The next time you log in you will use the new skin.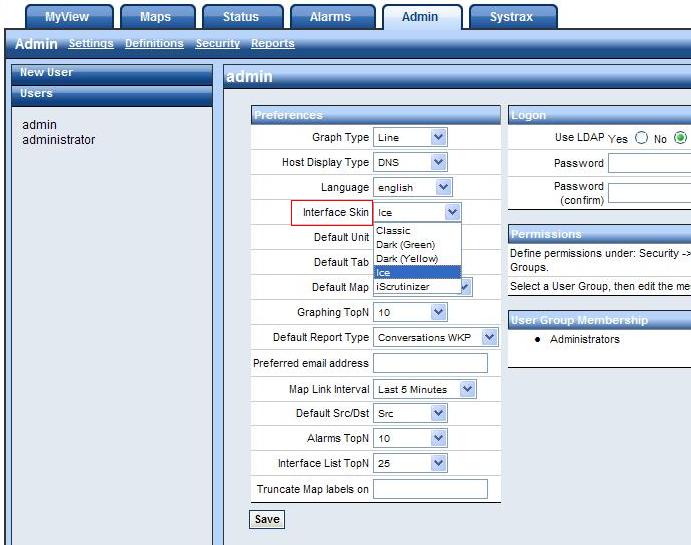 So why not try something a little different?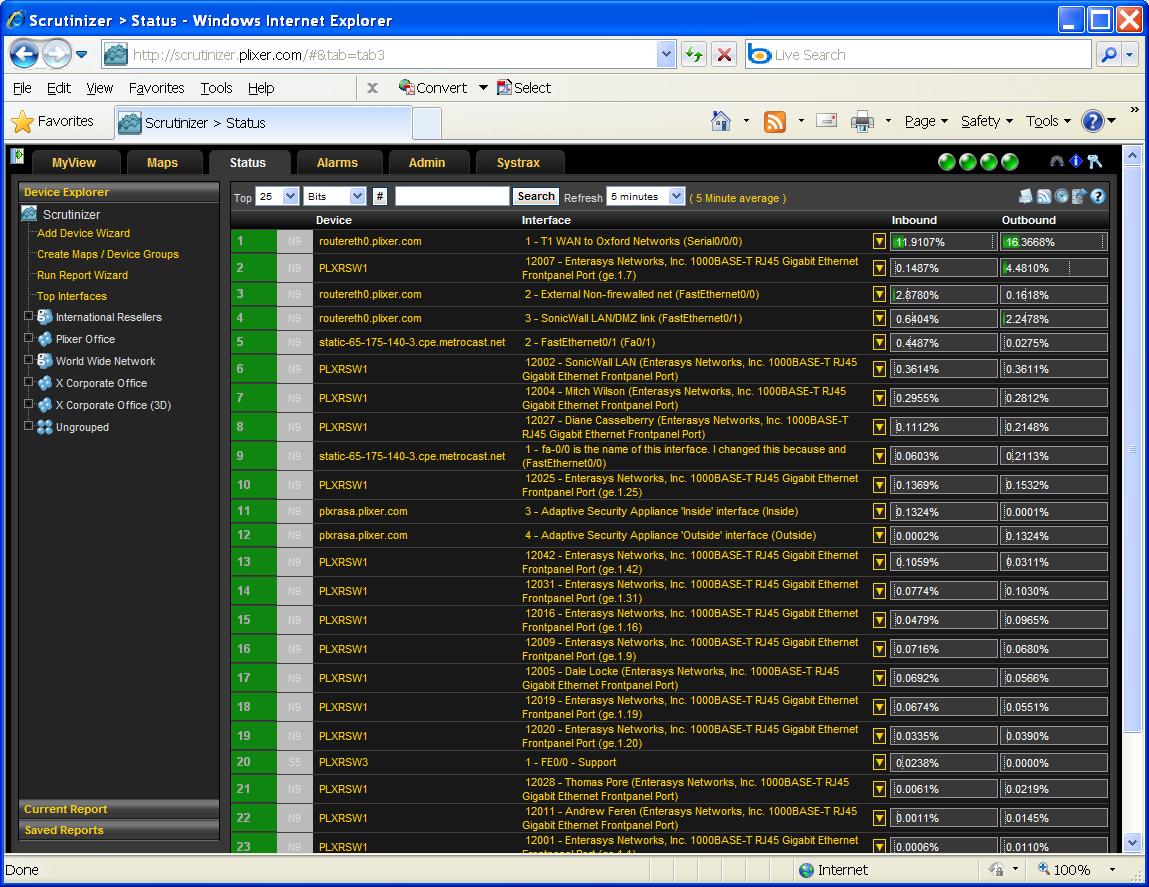 [poll id="3″]
Oh Yeah, my favorite color…Black