I was recently inspired by a post on "5 best router and switch features you never use." It seems like I often show customers a few best at NetFlow and sFlow reporting features that they never knew about.  In this blog, I will outline some of my favorite features that I think many of you will appreciate. 
1. Do you ever find yourself making lots of changes to a report before you see the data the way you want to look at it? Why keep waiting for the report to render after each change, make all your changes prior to running the report by unchecking "Auto refresh".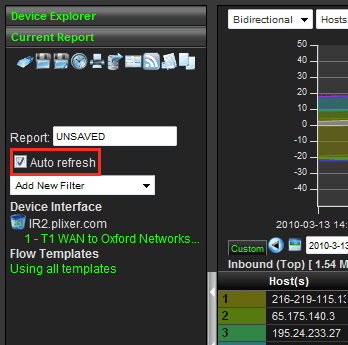 2. Do you ever need to include ranges of ports or IP addresses in a report, but want to exclude a few as well?  Click on the little green square and change it to red.  This will exclude the data and takes NetFlow and IPFIX Reporting to another level.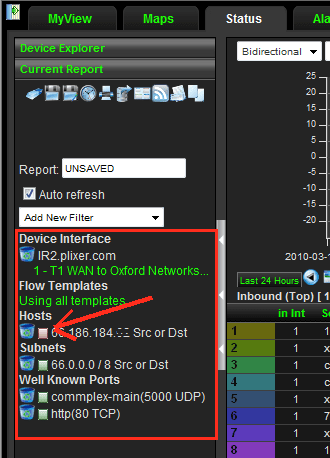 3. Are you interested in our Google maps?  Did you know you could create links between routers and they change color based on utilization.  Click on the links to bring up your favorite default report for the last 5 minutes (configurable).  Our Google map integration ROCKS!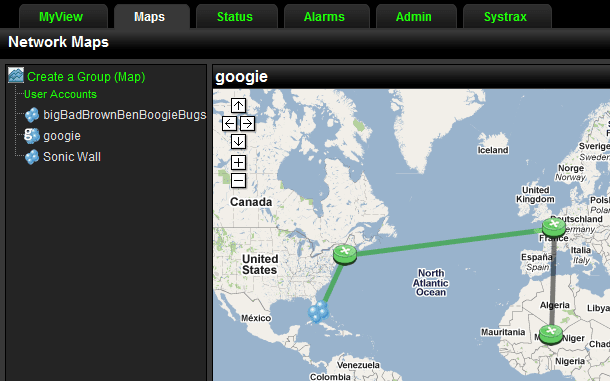 4. The NetFlow Matrix is a cool way to display data between hosts.  The more lines to a host, the more connections the host has to other hosts.  NOTE: change the top 10 to the top 300.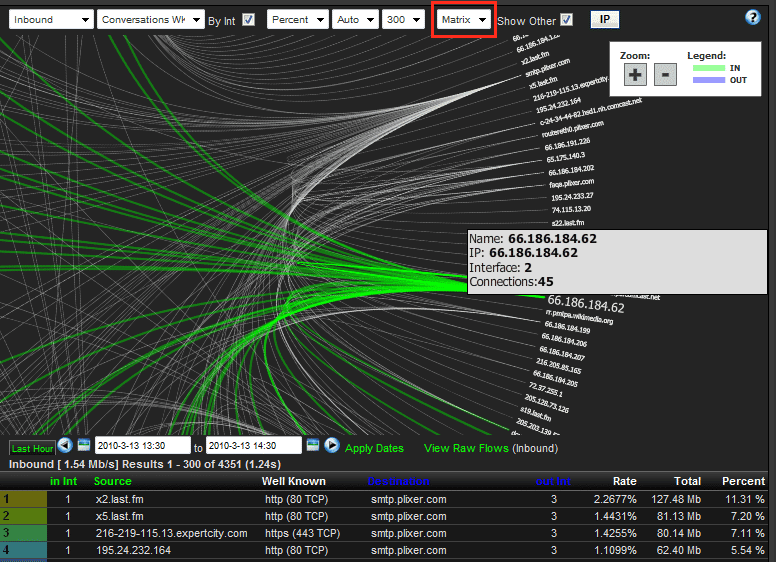 5. Have you setup a few MyView tabs yet?  Make sure you add your favorite saved filters (i.e. reports) to a MyView tab.  You can display them as trends, tables or Trend/Tables.  This has got to be one of our more nifty features.  You'll love it.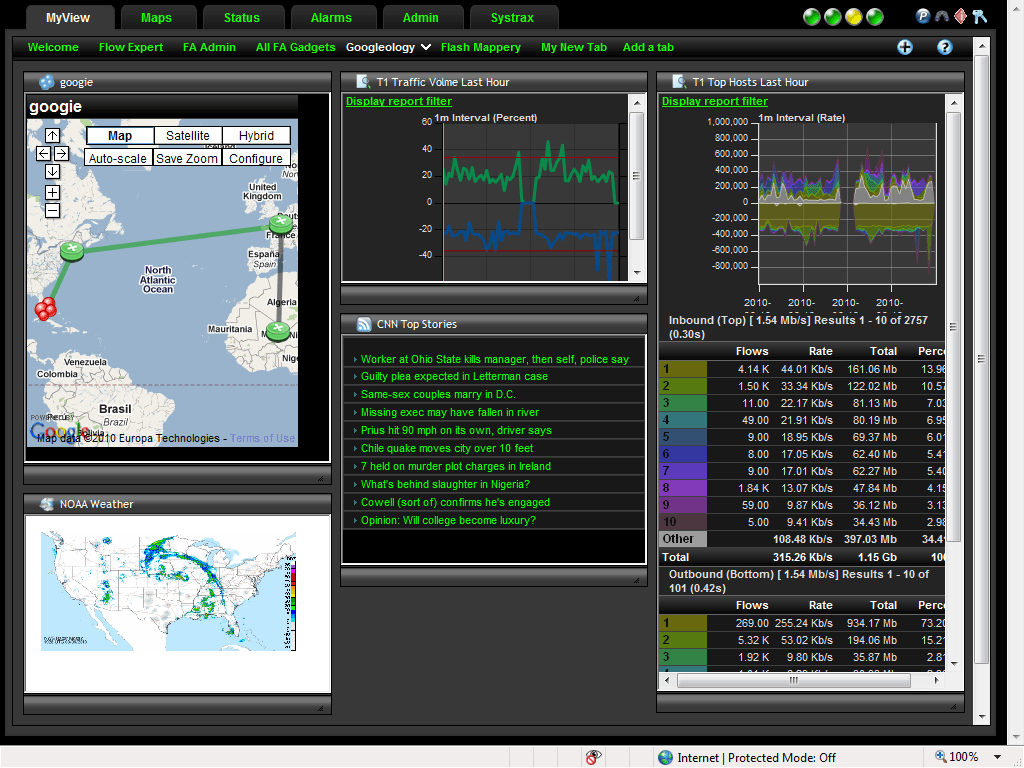 Have you seen our recorded NetFlow Analyzer videos or our new webcasts?   They are worth watching and are sure to help you with your network traffic analysis. Also, Nate's blog on the Best of the Best – NetFlow blogs offers some good reading as well.
With all of this content, you're sure to pick up a few tidbits and learn more about why Scrutinizer is the leader in NetFlow analysis.