If you use both our Scrutinizer NetFlow Analyzer and Denika Performance Trender tools to help meet your network management goals, you can integrate some of the Denika functionality into Scrutinizer.
This integration can include a link directly from the Status page of Scrutinizer to the Denika reports for a device. You can also use Denika reports in Scrutinizer maps.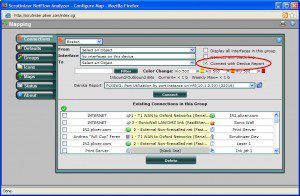 The integration is a very simple process for Denika. In the Scrutinizer web interface, go to Settings->3rd Party->select Denika from the Existing Integration drop-down list. Then in the 3rd Party Settings section below, edit the URL, replacing xxx.xxx.xxx.xxx with the IP address or server name of your Denika server. Confirm that the Disabled checkbox is not checked, then click on Save and the integration is complete.

Now from the Status page, select one of your flow exporting devices from the list on the left and the Denika 3rd party icon will appear as below.
Clicking on the Denika icon will display the Denika trending graphs that have been discovered for that device.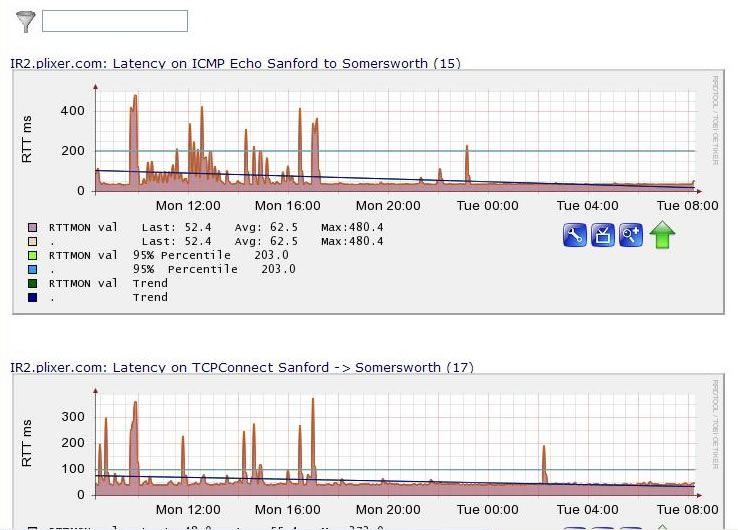 Now you have access to your Denika reports without leaving Scrutinizer.