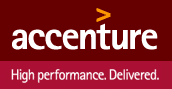 Accenture
"After evaluating a number of vendors utilizing Cisco's NetFlow technology, we found that Plixer's Scrutinizer to be a cut above the rest. It is intuitive, easy to use, very well designed, and overall the best in its category. Some companies have a great product and poor technical support, rendering the product a window

Airgas
"Scrutinizer has become an integral part of our troubleshooting process. Any time someone complains about of slowness in the network, Scrutinizer is the first place we go to so we can get a snapshot of what is going on. Our networking is a lot more beefed up now than it used to be, and Scrutinizer helps keep us staying on top."

AllianceOne Inc.
"Plixer International's Scrutinizer network monitoring tool has done wonders for our troubleshooting procedures. Having an immediate real-time picture of our network has eliminated a vast majority of the guesswork required to solve our networking issues. Scrutinizer's ease of use and administration, coupled with its complex and sweeping reporting capabilities, make it an indispensable component aiding us in our future growth initiatives."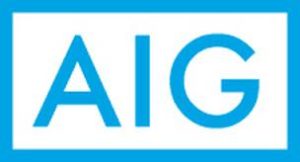 American International Group, Inc.
"We set up the UDP port ranges to monitor for VoIP payload and control characters, based on the data from Avaya, but I couldn't locate any control traffic. That was when I realized that the PBX was using the H.323 protocol instead of the even UDP ports for control. The minute we get a ticket saying a particular site or application is down, Scrutinizer is the first place we go."

Behr GmbH Co.
"I wouldn't want to be without Scrutinizer for LAN/WAN traffic analysis. Now I know with a few clicks what server, what connection and what protocol is involved. I have detailed insight into nearly all of our 60 connections. NetFlow and Scrutinizer is a great match."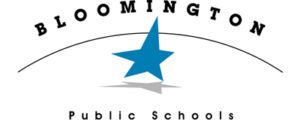 Bloomington Public Schools
"One of the major reasons I chose to do business with Plixer International is because of the great tech support and the immediate, live person assistance. Additionally, Scrutinizer's features are great, including the easy installation, detailed reporting, intuitive dashboard, and drag-and-drop feature."

Blue Capital Group
"Thank you for all your help/assistance. I really appreciate how you went above and beyond to fixing our problem. Good support is key is consumer relationship and Plixer definitely has asset in you. Please forward this email to your superiors and they can contact me anytime about this case number and your overall help."

Cimarex Energy Co.
"Scrutinizer assisted us instantly by helping us identify top talkers throughout the network, who they were talking to, and what they were doing. The graphical interface made analyzing NetFlow much easier, and presented the information so well it was an easy sell to management. A powerful solution to a problem we have had for a very long time. Thanks Plixer! You rock!"

Cisco CCIE
"Netflow Analyzer is one of the most important tools to manage network traffic. It enables easy troubleshooting of network flows, identify bottlenecks, Top utilizations, helps in capacity planning and cost savings. I use Scrutinizer to follow network traffic patterns, to identify problems, and also to take decisions on traffic classification and priority for the important applications. The Scrutinizer Netflow is the best network report that I have seemed, great types of reports, user friendly and also it is very useful to executive vision."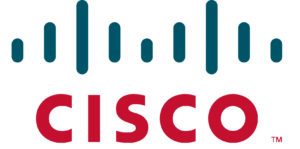 Cisco Systems, Inc.
"Scrutinizer provides detailed reports including the medianet performance monitoring statistics (round trip time, jitter, packet loss, bit/byte and packets, MAC Addresses, IP Addresses, VLANs, Domains, application recognition) to help you monitor and troubleshoot video, voice and data applications. These reports can help the network operator perform fault isolation of network issues affecting rich media applications, as well as track historical performance of various parts of the network."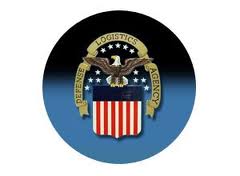 Defense Logistics Agency
"I really really appreciate the time and support. I wish I could easily find vendors that have such a dedicated customer support team like Plixer's. The support is top of the line and their dedication to customers is as good as it can get. Thanks for the help and patience!"

Embry-Riddle Aeronautical University
"We have been using Scrutinizer over the past 3 years and it has become an integral part of our network infrastructure. It offers us the capability to monitor the status of all our network devices and servers in real-time. It is simple to install and configure and will provide an easily maintainable environment."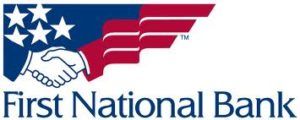 First National Bank of Pennsylvania
"Someone had sent out a link back to our internet page to all of our employees that contained a flash video. The employees all proceeded to click on it at the same time. This sent the bandwidth way over the edge; the call center reported poor quality on their calls. With Scrutinizer, we were able to quickly determine where the traffic was coming from and remove the link—all in a span of about ten minutes. Our old solution would've taken ten minutes just to load."

Informa
"Scrutinizer was easy to deploy, very accurate, and provided near real-time analysis. With most other vendors I have to call and leave a message and wait for someone to get back to me, which can take several days. Whenever I click the button on the Plixer website, I can count on getting a qualified, technical support person to answer my question right away."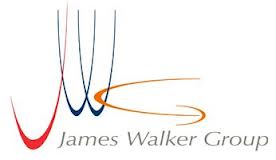 James Walker Group
"Our locations start in the west in Houston and work east around the globe to New Zealand, covering 16 time zones and about 40 physical locations. As you can imagine, this makes building a new site, and ascertaining what (if any) upgrades are required to existing sites very difficult. Plus we didn't know if the traffic running across the network was genuine business traffic. We use [Scrutinizer] daily and have its dashboard linked into our Service Desk system. If we suspect a network performance issue, we look at Scrutinizer first."

Metropolitan Transit Authority of Harris County, Houston, Texas
"Scrutinizer takes a complicated situation and makes it understandable. The graphs and the solution's simplistic but comprehensive layout break down the situation for the end user—especially CIOs and CTOs who might not have the engineering experience to understand the raw data."

Moffitt Cancer Center
"We needed software that could provide us real-time, hourly, daily and weekly reports on key IT metrics; such as, CPU, memory, and disk space for rapid identification of potential problems (i.e. …over-subscription) before they impact IT services. Scrutinizer provides us this information. What a great tool!"

New York Department of Health
"Scrutinizer helps us schedule disaster recovery backups during times of low network usage. These backups have to take place. If we don't see the spikes in Scrutinizer, we know we have a problem as well. We noticed that a T-1 link to one of our locations was being saturated by a bureau that had reportedly moved its traffic off our network. The additional traffic was impacting our connection time and slowing down critical applications. Our telnet session connect times to other routers were unacceptable."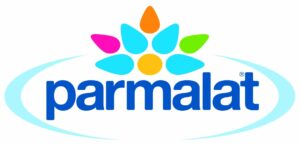 Parmalat Australia
"With Scrutinizer, we no longer have to invest significant man hours performing repetitive tasks to find solutions. We wanted to give our users constant experiences instead of great connectivity one day then terrible connectivity the next day. Scrutinizer does exactly what we wanted by letting us identify and solve problems immediately."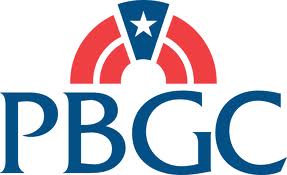 Pension Benefit Guaranty Corp
"We have used Scrutinizer on multiple troubleshooting opportunities to isolate what type of traffic was causing the heavy utilization and also what offending devices were doing it. Scrutinizer has more than lived up to its expectations."

Rowan Companies, Inc.
"Before we purchased Scrutinizer the only way we could find out where congestion was on our network was to log into each device and check NetFlow statistics locally. Now that we have Scrutinizer we can easily view our NetFlow data from all our devices and isolate congestion in a matter of minutes. Great product at a very reasonable price!"

Spencer Stuart
"Plixer's Scrutinizer product has become an integral part of our network monitoring toolbox. The ability to capture and analyze traffic flows has allowed us to identify problem areas in our infrastructure and address them according. We have leveraged Scrutinizer's flow reporting capabilities to fine tune our QoS policies, ensuring business critical traffic reaches its destination."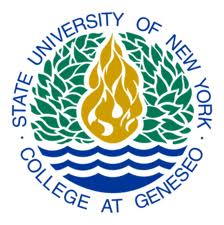 State University of New York, College at Geneseo
"Addressing copyright violation notices is another responsibility I've inherited. We use Scrutinizer NetFlow Analyzer with Flow Analytics to verify peer-to-peer activity once we receive a notice from a copyright holder."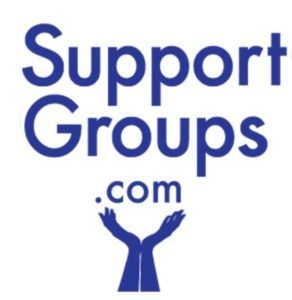 SupportGroups.com
"Our Multi-national holding company was hit hard by the Nimda virus. I coordinated with the divisions to eradicate it, but using Scrutinizer I could tell one division had not cooperated. We could see the level of usage had not dropped back to historical levels. A consultant for a 3rd party later called concerning the high amount of traffic sent to them. I traced the traffic back to the uncooperative, and with the help of Scrutinizer, then management, we encouragedthe individual to, shall we say, 'clean up his act.' We may have avoided a lawsuit."