Our Culture
Here at Plixer, our work is exceptionally important to us and we take it seriously, but just as important as our work is our company culture. At our company meetings, Michael Patterson, one of our co-founders, often takes some time to discuss the culture of Plixer, who we are, and how we work.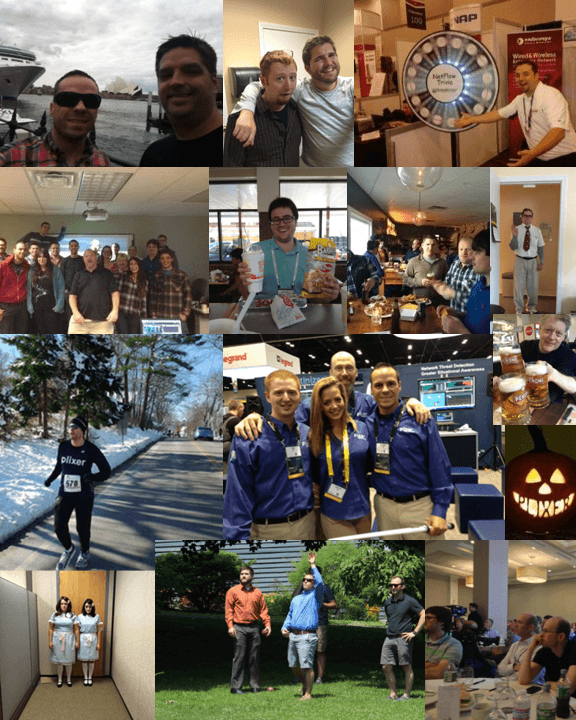 Our Core Values Include:
We are committed to providing an exceptional Customer Experience. Our priority is customer satisfaction. Every member of the Plixer team is an important part of the customer's overall experience.
We value authentic curiosity. We have a passion for seeking out knowledge. The "unknown" is embraced as an opportunity for improvement.
We have the courage to innovate. We embrace new ideas and feel strongly that they spark creativity which leads to innovation that inspires us all.
We are a team not a group of individuals. Our collective energy, intelligence, passion, and commitment defines our success. We are all equally responsible for the outcome of our efforts. There is nobody here who is as smart as all of us.
We have conviction that our solution will solve our customers problems. We focus on continuously gathering feedback and have the talent and skills to fully implement.
We are driven to grow professionally. Plixer brings in talent from various backgrounds who show initiative. We recognize each individual's strength and strive to align goals.
We encourage the pursuit of excellence in everything that we do. Beyond our products and customer relationships, the pursuit of excellence translates to our overall company ethos.
We foster a tenacity that helps in accomplishing Goals. Drive and motivation of each of our employees ignites the determination to achieve any goal.
If you are interested in joining our team, check out our careers page.