See threats and potential issues sooner, immediately dive into real-time details, and respond with confidence quickly. All from one low-impact, easy-to-deploy solution.
Get context for each network event. Use network, device, application, and cloud data to easily determine the who, what, where, and why. Better context means better responses.
Unify and validate your tech stack to detect, investigate, and respond to incidents more efficiently. Integrate into your best-of-breed platform to maximize your existing toolset.
See more. Know more. Solve more.
Uninvited threats and disruptions can ruin your day and disrupt your business, while you burn time and resources trying to figure out what's happening and why. Act confidently with Deep Network Observability.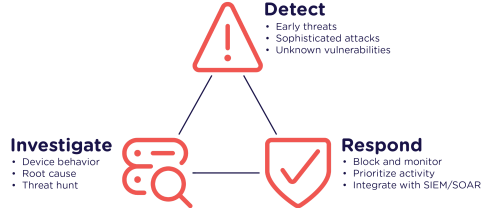 Plixer Security Intelligence
Get early detections with the data and context necessary for confident responses
Win against cybercriminals and detect threats sooner by harnessing the network. Threat actors have to use the network and Plixer's sophisticated solution will track activity across your IT architecture to weed out attackers before they have a chance to cause damage to your business.
Plixer Network Intelligence
Quickly solve network interruptions and predict performance issues
The unknown and the uninvited disrupt your days and IT gets blamed. Gain deep visibility and critical context into on-prem, hybrid, and cloud environments to keep your network at peak performance, always available, and easily scalable. Manage assets, plan capacity and cloud migrations, and enable business growth.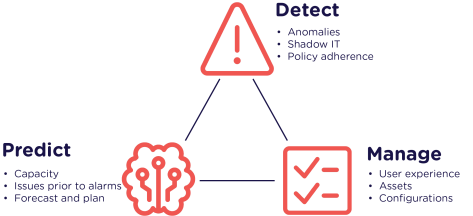 Your Deep Network Observatory
Plixer gives you visibility and context of event space and time so you can better understand what's happening in your IT environment. Our 20+ years of network monitoring and management solutions help us provide innovative solutions that help you secure and optimize your digital enterprise.
Networks are more complex and diverse than ever. Understanding the latest challenges to the industry is just the beginning. Stay informed on the latest insights and trends with blogs, white papers, datasheets, and more, written by trusted experts and people with first-hand knowledge.